Benefits of Form Maker
Here are some of the amazing benefits of using form maker to assist your business in growing and making the most of it.
Form maker software provides some of the amazing advantages to help your business grow further and make the most out of it. Here are some of the best benefits of form builders that businesses should always consider while buying themselves one.
Customizations
Form maker software offers tons of customizations that help sales teams and businesses to collect as much information as they need to run an effective marketing campaign.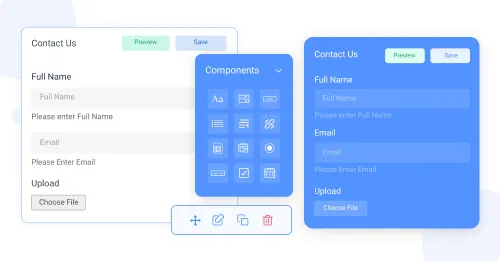 With the form maker software you can create dynamic forms that help you generate leads in the most modernized way possible.
A/B Testing
Performing A/B testing with the form maker software is amazingly easy. Online form has the ability to A/B test forms and adapt to the changing consumer actions and needs. This way sales team gain the ability to optimize lead flow and ensure lead quality. With A/B testing and deeper editing ability, businesses can find the best performing forms and take data-driven decisions.
Decrease in Bounce Rate
Successful form submission allows businesses to optimize user flow the way you want. In this way building forms can also help you decrease bounce rates on your website.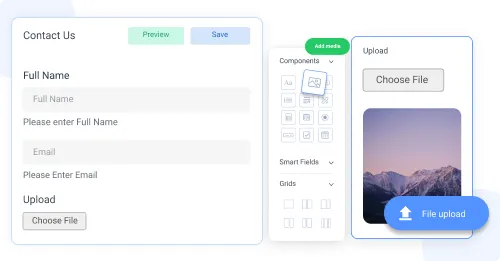 You can send forms and ask customers to fill in important information. Once successfully recorded, you can send the customer back to your website for more information.
Reduce Manual Work
Form makers and forms created with them help you save operational cost and time to improve productivity. These solutions also integrate with third-party integrations quite easily that help you save the cost of buying other tools and use one tool for all operations.
Improved User Experience
With visually appealing forms, your websites' user experience improves automatically. Businesses opt for form builders to create forms and offer state-of-the-art experience while collecting information.