Best WordPress Form Builder in 2022
Finding the right WordPress builder plugin suitable to your needs is now easier than ever. In this article, we will introduce you to the finest form builder that suits you best and walk you through ways to conveniently use it as a WordPress plugin.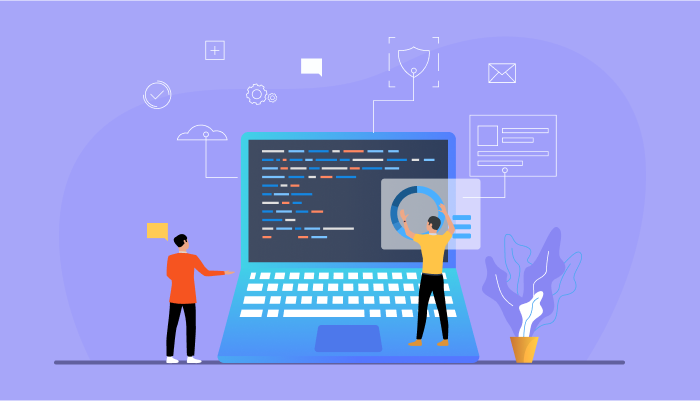 The form builder is not just for managing information leads. In addition to that, there are many other uses for it. Forms can be used by students for projects at school or college, by organizational teams to collect employee data, and so on.
Introducing Forms.io, the Best WordPress Form Builder
Forms.io by 500apps is easy-to-use online form builder software. Because of built-in drag and drop editors, you can make engaging forms without sacrificing quality. To use this software, you don't need any coding experience because you have many features that make your experience with this platform easy.
Top Features of Form Builder
1. Form Builder
This web application is for creating and managing forms. It is a must-have tool for collecting data, performing surveys, or collecting feedback.
2. Drag and Drop Editor
Here, you can drag and drop objects like text or photos into the page. It's easy to navigate, and you can drag and drop content wherever you want without knowing how to code.
3. Form Templates
Convenient built-in templates to create forms and surveys quickly and simply.
4. Form Responses
Collect valuable feedback from clients as part of improved services.
5. Form Integration
Payment gateway integration to collect required payments effortlessly with payment forms.
6. Form Theme
Maintain consistency in your forms or personalize them according to your requirements by setting formatting properties and adjusting the theme editor quickly without using CSS.
7. Wizard Form
This tool helps you make multiple forms that run a single query. They might be connected to a single database table or too many tables.
8. Email Notification
You can stay in touch with your customers and reach out to them without delay. Get notified on actions such as form submission or even form completion.
9. Survey Builder
Customize your survey with different questions in a few clicks. This survey builder tool will quickly develop a survey you need to gain insight from survey research.
10. WordPress Plugin
It is a simple-to-use feature that modifies, upgrades, and improves your website.
11. File Upload
It helps you collect different files hassle-free.
12. Embed Forms
Use generated HTML code to embed it in your website, design your form and host it on your server effortlessly.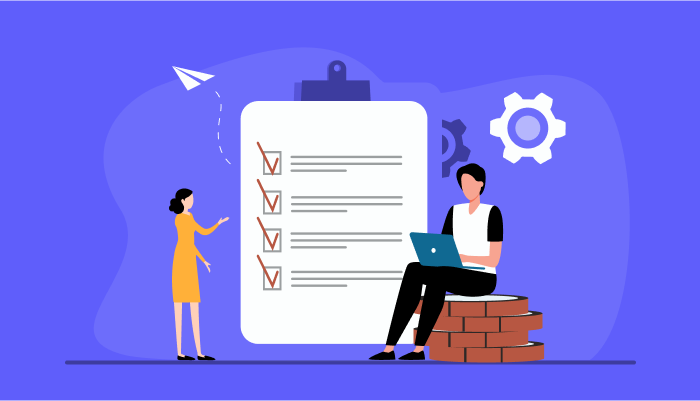 How To Use Forms.io as a WordPress Form Builder?
1. Add a Project
Navigate to the Marketing category and click on forms. Then click Add Project in the top left corner. Give it the name and click Save.
2. Add Form
Click on Add form in the middle of the screen. Now you can choose from different templates: Custom forms, Survey forms, Application forms, Banking forms, HR forms, and Customer support forms. You can make your own forms in minutes if you click on Custom forms. When you click Custom forms, you must choose between the Single step form and Wizard form.
3. Step–building
Here you can drag and drop components from left to right. Choose the grids for your form or make your own grid. To make your own grid, type the number and use the drag button next to it to drag the grid to the form designer.
After that, you can add a Text box that you can use to collect single-line answers from your users or Line text to add some text on your own. You can add Links as well. The next crucial thing is Paragraphs; with that, you can add some text information to your forms. You can also add Heading, which helps you to announce what your form is about. Finally, for more details, you can use a subheader.
You can specify the options you want to display with the list. And with the radio group, you can ask multiple-choice questions. The check box allows you to make two or more options to be selected. You also have drop down menu for category-related questions.
Date and time for collecting time-related information. You can add a search bar and customize it so users can search terms on your forms and perform the search directly from your form.
Next, we have a Text area for comments, suggestions, and additional ideas or anything that needs longer answers—a number area to capture anything with numbers. You can also add a Phone number area for capturing phone numbers. One of the most valuable areas is the Upload area, which allows your users to upload files.
The next important fields are Email and Password for proper validation. The next fields are website, address, reCAPTCHA, and ratings.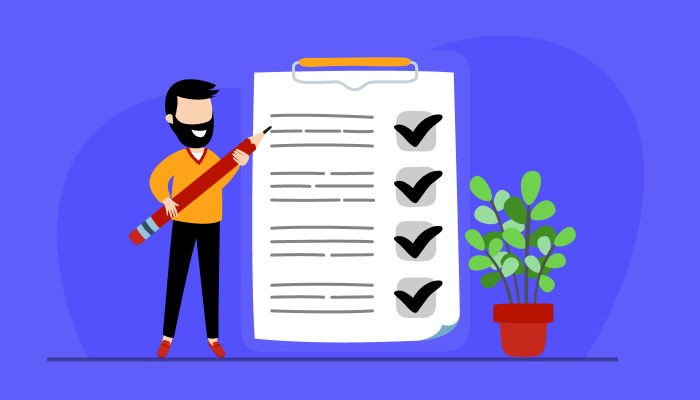 And the last field is Payment details, which allows you to collect payments through many international payment systems.
Those are all fields that will make your form look good and professional. To edit any of these fields, drag them to the designer, hover, click Edit, and then Advanced. When you finish your form, save it. Then, you can clone, edit, and share it.
4. Step – Use Form
Place form into your website by copying a snippet code. You can also change the theme of web forms by clicking the theme icon. You can choose a color scheme, change the form background, or upload a custom image.
When you want to preview the form, click on the Eyeball, and glance at the preview in a separate window.
Conclusion
As you can see, using Forms.io by 500apps is a fun and easy way to make forms for your website without coding knowledge and experience. You can be creative as much as you want with the various features this platform offers. Collect payments, manage responses, capture leads, email notifications and much more. The forms are easy to build, but they look very professional. Don't worry if you don't know how to design your form. You can use templates that are already created for your use. And for the last, you can connect it with various apps, making collecting payments much easier.
On the final note, you should also know that using Forms.io means you can also have access to 39 other applications of its parent suite, which include, business process automation, CRM, email marketing software, and more.
#1
Create custom forms from scratch with drag and drop builder
#2
Simplify the form-filling process for any user with conditional wizards
#3
Use pre-built teemplates to create forms faster
#4
Integrate forms into websites with securely
#5
Capture and forward responses seamlessly
#6
Automate advanced workflows using built-in business process management software, BPMApp
#7
Filter and export responses to CRM tools for sales lead qualification
#8
Collect payments securely using Stripe, Paypal and other payment providers
#9
Unbelievable pricing - the lowest you will ever find
#10
Everything your business needs - 50 apps, 24/5 support and 99.95% uptime
Join the SaaS Revolution
All-in-One Suite of 50 apps

Unbelievable pricing - $14.99/user

24/5 Chat, Phone and Email Support