Best Alternative to Google Survey Maker
Your business will save time, minimize errors, and increase production with the correct business forms. On their business tax forms, businesses strive to get rid of errors as much as possible.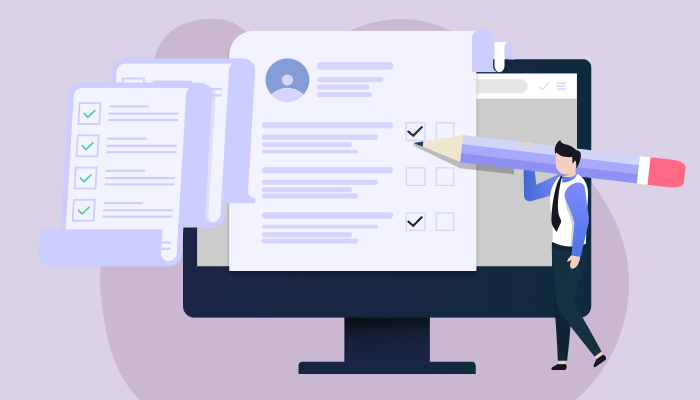 In order to gather and organize information, whether basic or sophisticated, users can construct surveys and quizzes online using Google Forms, a free form builder tool. Forms can be used for a variety of tasks, including event planning, registration management, poll setup, data collection, pop quiz creation, and more. All data may be sent to a spreadsheet for analysis by users, who can do it directly in Google Sheets.
Users of Google survey maker, a free survey maker, can choose from a variety of question types, alter values, and drag-and-drop questions into different orders. Dropdowns, multiple choice, and linear scales are examples of question types. To display questions based on answers, users can also use page branching and question skip logic. To create surveys and quizzes that appear professional, you can add logos, films, images, and custom logic to forms. Users have the option of selecting one of several carefully chosen themes, or Google Forms will automatically recommend a set of colors to style the form.
Google Forms automatically gathers and stores user responses to surveys and quizzes, together with real-time response statistics and visualizations. Users can review entries using automated summaries and observe real-time responses. Through systems like Google Sheets and others, raw data may be accessed and examined. All forms may be created, edited, and completed using any device because they are all mobile responsive. Email invitations can be sent to additional users inviting them to join the cooperation. Google Forms can be distributed to people by email, a link, website embedding, or social media sharing.
Introduction to Forms.io - Best Alternative to Google Survey Maker
Utilize our drag-and-drop form builder, which includes wonderful form templates, to construct online forms for automating your workflows, and collecting money using well-known payment processing tools and many more powerful features through Forms.io, a free online survey maker.
Create Engaging Forms with Forms.io
Using a drag-and-drop editor, create forms that look good
To develop forms, you don't need any coding knowledge
Templates that are both customizable and built-in to enhance your forms
Management of form responses to improve decision-making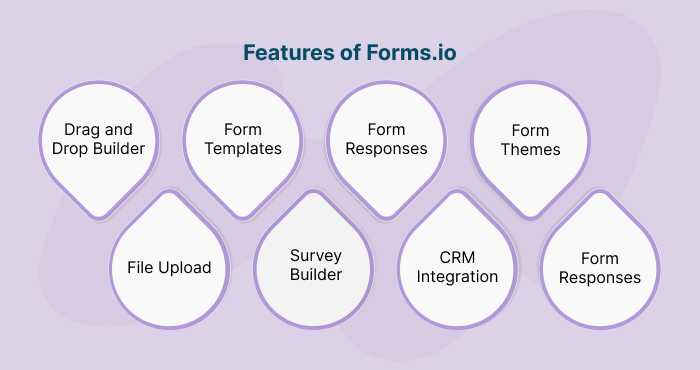 Powerful Features of Forms.io:-
i) Drag and Drop Builder: Without any coding knowledge, you can create elaborate forms quickly and easily using a handy drag-and-drop builder.
ii) Form Templates: Utilize pre-built templates to quickly create forms. You can add or remove fields any way you like, and forms can be published instantly.
iii) Form Responses: Manage all feedback effectively by collecting it in one location and using it for joint analysis and data-driven decision-making.
iv) Form Themes: Create your form themes from scratch, then make it conform to your brand's requirements by adding the logo, altering the background picture, the font family, the opacity, and other factors.
v) File Uploads: Use the File Upload tool to easily collect papers, resumes, videos, images, and other types of data through forms without knowing any coding or other technical skills.
vi) Survey Builder: With only a few clicks, forms.io allows you to quickly create interesting online surveys. To quickly collect insightful responses, add your own questions, build up conditional logic, and publish your personalized survey online.
vii) CRM Integration: To sync contributions to your sales pipeline, just integrate your contact form with one of the CRM platforms.
viii) Form Responses: Manage all feedback effectively by collecting it in one location and using it for joint analysis and data-driven decision-making.
Ready to start creating forms using form builder software? Sign Up 14 Day Trial
Forms.io Vs Google Survey Maker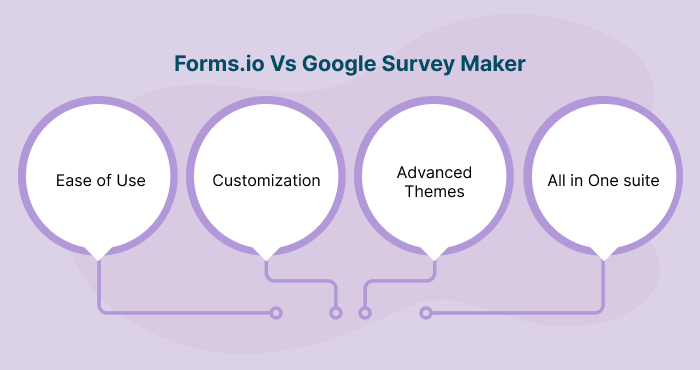 a) Ease of Use With the drag-and-drop feature in Forms.io, you can create a super personalized form by adding elements such as signatures, video, audio, and sharing location, which is not possible with Google survey maker.
b) Customization Design customization is very limited in Google survey maker. Advanced users can change the design to use the tool for a greater number of purposes. With the advanced UI in Forms.io, you can create an attractive and vibrant form. Also, make use of built-in templates to create forms. c) Advanced Themes The Form themes feature in Forms.io enables you to come up with a customized form to fit your brand guidelines, unlike Google survey maker. Along with this, you can also enable payments through Forms.io.
d) All in One suite Forms.io comes along with a pack of 49 other apps, a complete suite of SaaS. Although Google survey maker is a part of Google Workspace, it isn't an All-in-one platform like 500apps.
Final Words
Forms.io is a form builder that is ideal for creating surveys, collecting feedback, polls, and much more. We have complete trust that Forms.io is the best alternative to Google survey maker and using it would help you reach more prospects.
To find out more visit 500Apps.
#1
Create custom forms from scratch with drag and drop builder
#2
Simplify the form-filling process for any user with conditional wizards
#3
Use pre-built teemplates to create forms faster
#4
Integrate forms into websites with securely
#5
Capture and forward responses seamlessly
#6
Automate advanced workflows using built-in business process management software, BPMApp
#7
Filter and export responses to CRM tools for sales lead qualification
#8
Collect payments securely using Stripe, Paypal and other payment providers
#9
Unbelievable pricing - the lowest you will ever find
#10
Everything your business needs - 50 apps, 24/5 support and 99.95% uptime
Join the SaaS Revolution
All-in-One Suite of 50 apps

Unbelievable pricing - $14.99/user

24/5 Chat, Phone and Email Support