Creating WordPress Contact Forms for Your Website
WordPress contact forms are an effective bridge between business and user. This article will walk you through how to use them effectively.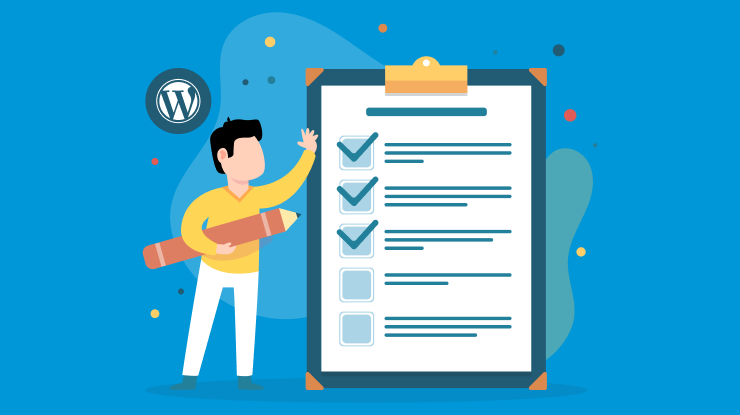 Maintaining a digital presence is paramount for any business in this day and age. Whether you deal in product manufacturing or providing a service to your customers, having a website is essential for your business' upward trajectory. One of the most effective and accessible tools that you have to help you is WordPress, a robust, entirely free digital management system for the contact you'd like to publish online, which is used for making online domains by companies the world over.
So you've chosen WordPress to manage your digital contact form. One of the main ways you can use WordPress is through something called Contact Forms. A contact form is a feature of WordPress websites that allows users to communicate with you. It consists, by its namesake, of a form where they can add information to uniquely identify themselves, ask questions, and provide feedback.
Why Would You Need To Create Custom WordPress Contact Form?
Now that you're aware of the what let's tackle the why. Is a WordPresss Contact Form even worth it? What's in it for you? What does it offer you?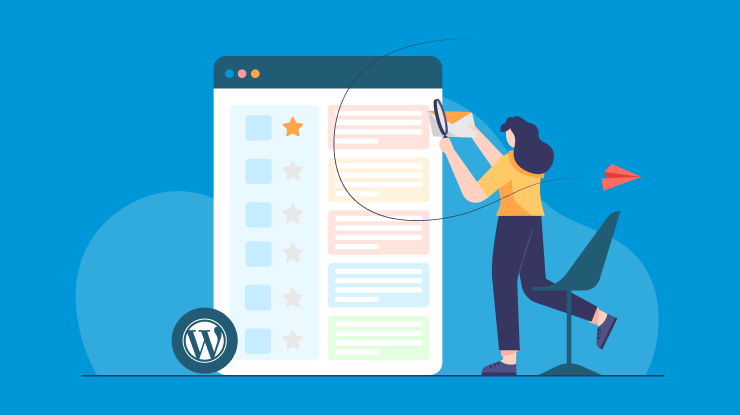 For starters, it's an improvement over simply directing users towards a link or an email and having them send their messages from there; it protects you from email spam and phishing attacks, simplifies and streamlines the process of sending data for your users, and ends up saving much more time for you than you would've expected.
1. Having Instant Access To Designed Form Templates
Choosing the right kind of form for your website can work wonders for you. Aesthetic choices matter: if a user does not find your contact form appealing enough, they will simply just read through your website and move on to the next thing. Time and attention are crucial quantities that you cannot afford to waste, and making a WordPress contact form that is the best suit for the kind of visitors you mean to attract will work wonders for your user retention and customer count. Forms.io lets you work with and tweak from a large library of form templates, speeding up the process of making the perfect one.
2. Creating Complex Forms Using Conditional Logic
Similarly, you can streamline the user interface by adding conditional logic to your forms based on their responses. A simpler form can hold a visitor's attention for longer, and you can improve their interest by creating a complex WordPress contact form with wordpress plugin that expands (within limit) to cater to their needs, as well as yours.
4. A User-friendly Interface in the WordPress Form Plugin
Thankfully, there are quite a few templates for your forms available online that also allow you to modify, drag and drop and tweak them to your liking. Services like forms.io provide a robust, user-friendly form editor with integrated secure payment networks to help you land on your feet when you're beginning to work with WordPress Contact Forms.
Steps for Making a Simple Contact Form
Let's learn how to make our own contact form.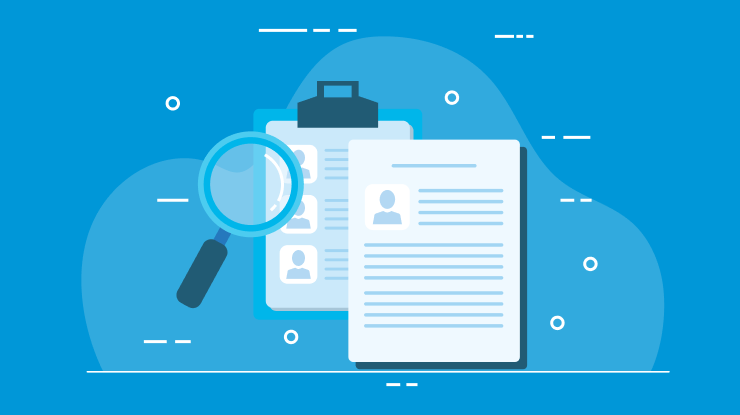 1. Sign-up/Login to Forms.io:
First, let's start by using a template contact form from the wide selection available through forms.io.
Create an account or log in to your forms.io account here to gain access to its advanced and flexible toolkit for your contact form.

From your browser, go to forms.io and get started working on 500apps.com, a WordPress-compatible browser-based platform that you can use anywhere.

From the bar at the top, move to forms.io.
2. Create Your First Contact Form
Let's now learn how to use the forms.io platform to make a Contact Form:
From the bar at the top, move to forms.io.

Press the "Add Project" button to start working on a new contact form for your website.

The previous button should open up a new menu on the right where you can name your form, define a basic color scheme, and add a description for your contact form project. For this step, name your contact form in the relevant bar, and also add a description in the next bar. You can also choose a color and icon (which you can come back to later) to differentiate your project from other projects in your library.

Select the icon in the top right of your screen with your project's name. This is how you will access your Contact Form's workspace and be able to change it. Click "Add Form" to get started.

Choose a template for your contact form from the multiple libraries according to your current requirements. Consider what purpose it needs to serve, the kind of data it will be getting, and its audience. In any case, the forms.io libraries should suit all of your needs. You can also make a completely new contact form from scratch as well using forms.io's easy-to-use toolkit.

Your basic contact form is now ready to go.
3. Add Fields and Customize Design
We can modify it with features and additional prompts as we see fit. forms.io lets us do this simply with drag-and-drop features and a user-friendly, easy-to-read interface form maker.
Using these tools is as simple as dragging them and dropping them onto your form. You can then customize them (in the text box's example) by changing their labels, the placeholder text, and many other things. Do so by hovering over the bar and pressing the edit key (a small pencil icon).

You can also change the size of the bars by using the grid menu, which will ensure that your forms are compliant with all devices and screen sizes.

You can also change the template yourself by moving from elements around simply by dragging and dropping them to new locations.

Modify the entire form as well using themes; custom templates for the look of your contact form. Edit the form's colors and font using the themes menu. To access the themes menu, hover over the name of your form on the top of your workspace and press the Themes button on the right.
4. Modify Your Form Settings
Once you're finished with making the body of the form, you can tweak its settings: + You can collect responses from these forms on the forms.io platform as well. Return to the main project workspace after saving your work and pressing "Back" in the top-right corner. + Near the top, below the buttons for selecting projects, should be three tabs labeled Forms, Responses, and Apps. Go to Responses. + In this screen, you can choose which form to look at and filter what type of responses you wish to see. + You can export this response data anywhere, download the data or upload it to a cloud server for your team to have easy access.
You can add integrations to your form via the Apps tab. These include webhook applications to verify user identity, process bank transactions, provide digital security, and many other useful purposes.

You can access project settings in the main project workspace to modify a variety of parameters for your form and are able to use and send the form to where it's needed. The following lists a few things you can do here:

Send the form directly to users.
Change where it is hosted.
Add a redirect URL for users to be sent to after they use the form.
Most importantly, you can embed this form to your WordPress website using the embed link: after you're quickly finished with getting a complete contact form made, adding it to your website is as simple as clicking the embed button and putting it into WordPress.
5. Create a Contact Us Page on WordPress
Let's quickly go over how we could make a "Contact Us" page from scratch to user-ready in five minutes using forms.io and upload it to our website using WordPress.
Open forms.io and start a new project. Name it something like "User Contact Form." You can also add a description.

Go to your new project's workspace. Click "Add Form" to get started. You can choose something from the relevant Customer Support template library, but let us make our own from scratch. Go to Custom Forms, and select "Single Step Form."

Title your form; give it the name "Contact Us."

Add two text boxes. Give them the labels "Name" and "Email," respectively. Similarly, put placeholder text (and help text if needed) in both.

Put in another text box below, and name it "Your comments." For placeholder text, add "Write your comments here." You can resize it as well.

Change the color, font, etc., of the form to your liking using the Themes menu.

Save the form and exit. Integrate a human verification app such as reCaptcha from the Apps tab to protect against automated bots. Your contact form is now ready to upload.
6. Embed Your Contact Form
In the project workspace, use the embed button next to the form. Add the generated embed link to your WordPress workspace for your website. You've now successfully made your Contact Form and added it to your website in no time flat.
A contact form is a safe, efficient, and effective tool for allowing and promoting communication between you and your website's users. Learning how to make and add contact forms to let your customers talk to you and be heard is a valuable part of strengthening an online presence.
Conclusion
With tools like forms.io to support you, it also becomes a very simple matter requiring little to no prior knowledge of coding. Creating new contact forms for a variety of purposes such as applications, surveys, contact responses, purchases, and everything in between is as simple as using forms.io, finding a base template, tweaking it, and putting it on your website.
Having this kind of ace in your hand massively benefits your game. Using contact forms with forms.io's versatile form builder and expansive template libraries is sure to take your digital presence to the next level.
#1
Create custom forms from scratch with drag and drop builder
#2
Simplify the form-filling process for any user with conditional wizards
#3
Use pre-built teemplates to create forms faster
#4
Integrate forms into websites with securely
#5
Capture and forward responses seamlessly
#6
Automate advanced workflows using built-in business process management software, BPMApp
#7
Filter and export responses to CRM tools for sales lead qualification
#8
Collect payments securely using Stripe, Paypal and other payment providers
#9
Unbelievable pricing - the lowest you will ever find
#10
Everything your business needs - 50 apps, 24/5 support and 99.95% uptime
Join the SaaS Revolution
All-in-One Suite of 50 apps

Unbelievable pricing - $14.99/user

24/5 Chat, Phone and Email Support