Lead Generation & Business Growth Using Online Form Builder
Lead generation is the most crucial aspect of any business and forms are the ultimate choice to capture lead information. Make a leap in lead generation process by using online forms builder.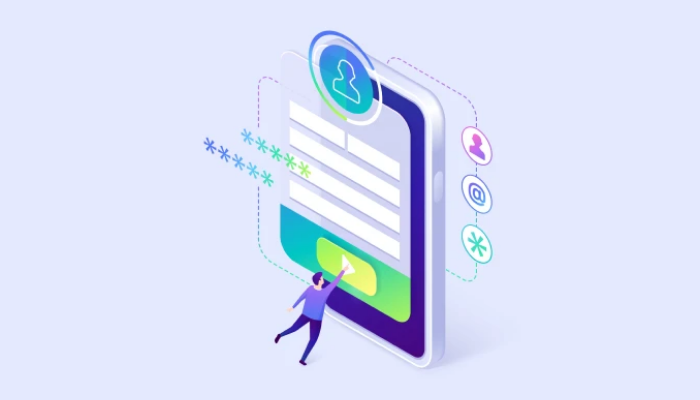 One of the most critical aspects of your sales process is lead generation. A lead is an individual who shows interest in your products or services. You can identify them once they have opened communication with your business, mainly through online forms for an offer or subscription. Leads come in various forms, but they are generally part of the lifecycle of every one of your customers.
Lead generation is essentially a process of attracting prospects to your business and increasing their interest in your products or services to convert that interest into a sale and the prospects into customers that keep coming back for more. The lead generation process has two essential stages: getting traffic to your website and convincing your site visitors to share their contact information with you to enable you to contact and nurture them into becoming your loyal customers. You can quickly achieve the first part through blog posts, sales coupons, live events, and online events. However, to get your website visitors to submit their contact information, you will need to employ online contact forms.
"Errors using inadequate data are much less than those using no data at all." – Charles Babbage
When used optimally and correctly, forms can be the most powerful tool in your entire lead generation process. A lead generation form is an online form used in capturing emails and other contact information of your potential customers. The primary purpose of having an online form by form maker is to get permission to interact and continuously engage your leads until they become return customers.
Having an adequately crafted form can significantly impact your conversion rate, helping you to get more qualified leads in the process. However, creating a form from scratch can be pretty challenging and time-consuming due to its technicalities. In situations like this, online form builders come in handy as a quick fix.
What is an Online Form Builder?
An online form builder is an application that allows you to create beautiful, intuitive, and customizable forms quickly and often without requiring any code line. With an excellent online form builder like Forms.io by 500apps, you can create professional forms using drag and drop questions and form fields with total control of your forms' overall look and structure.
With online forms builders or form creators, generating forms to collect actionable and reliable data for lead generation and customer feedback has become relatively easy and fast without the hassles of coding.
Why Do You Need an Online Form Builder?
1. Zero Coding Requirement
One of the most important benefits of using an online form builder is that it does not require coding. Of course, a form can be created through the HTML coding on your website. However, creating forms through HTML requires you to have a basic knowledge of HTML. Online form builders like form.io are better alternatives, especially for people with zero coding experience.
The drag and drop interface allows you to build a form from scratch without writing any code. The implication is that any user with or without any technical programming experience can create a highly customized form. Also, it is relatively easy to maintain each form when structures are built within a drag and drop online form builder or form designer.
2. Ease of Use
Another significant advantage of using an online form builder is it is easy to use interface. Form builders make your work very easy and comfortable. They are the simplest and the most efficient way to create and manage your lead generation form. Anyone can learn how to use them. With online form builders, you can easily create professional order forms within minutes without writing a single line of code. With little or no technical training, you can log in and start building. All you need to do is specify the fields you wish to include in your form and smartly arrange and give them a more robust and professional look. Also, the forms you create can quickly and seamlessly be integrated right into your current landing page.
Creating forms from scratch with raw coding can be pretty time-consuming and tedious as well. Moreover, you are required to know the basics of coding too. Hence, it would be wise to use a better form builder plugin to save your time and efforts, ultimately making you more productive.
Form builders also allow you to create multiple forms as much you need with pre-built templates. As such, you can generate forms within a short period and without any struggle. They are ideal for making and managing actions on your website.
3. Decreasing Bounce Rate
The people who visit your website are your potential customers. So, it would help if you communicated with them before they left your web page. These days, people's attention span has gotten increasingly low, so your site requires a form that ultimately grabs the attention of your audience. Bounce rate has to do with when visitors spend a little time on your website and then leave. You should be familiar with bounce rates if you have worked with Google analytics.
Usually, the bounce rate increases when the people who come to your site spend a little time and drift away. Without proper contact forms on your web page, the interest of your visitors diminishes as they have nothing to do again on your website. Online form builders come with a feature that lets you determine how to redirect your users after their form submission. This makes your form more engaging and productive. Also, you get more control over the audience and, as a result, get more exposure to your website.
4. Easy Customization
While it is essential to have a form on your website, it is equally essential to have a form you can control efficiently and effectively. Online form builders like forms.io give you 100% customization features on your forms to your exact specifications better. This means that you can include an array of standard fields with multiple options. It is easy to create sections, drop field types where they belong, add integrations, test the forms, preview them, and publish. There is no need to start from scratch or spend valuable time working to improve the process.
Also, online form builders allow you to customize your forms to fit your website's look and branding design by simply choosing from several template options. This saves you a lot of time makes the forms more beautiful and valuable. You can use custom CSS to make your forms more attractive and suitable to get the proper feedback from your users.
Another great and exciting customization feature of form builders is generating a shortcode for each form you have created further to embed on any page on your website.
5. Multi-functional and Cross-platform Usability
An online form builder allows you to manage all responses from your databases hitch-free. This makes it faster and more efficient for you to deal with your audience. Navigating and responding to all submissions becomes more engaging, fast, and relatable.
Many form builders allow you to import and export entries submitted in your forms. Importing data makes form creation easier and efficient, making the whole process faster and more productive by saving time.
Another significant benefit of using a form builder is that they are compatible with other integrations and tools like marketing, payment, etc. They can help you minimize the cost of buying other tools. As a result, you can save a lot of money for your business. They also allow you to connect your payment forms with marketing tools and help you grow your business.
Best Ways for Lead Generation Using Online Form Builder
1. Mobile Responsiveness
Responsiveness across all platforms is not just crucial for your website alone. Your online forms, too, should be highly responsive. A very high proportion of internet users visit the web with their mobile devices. Missing out on this category of people is very bad for your business. Completing digital forms is made very easy with responsive form builders.
2. Email Auto-responder
The primary aim of having a form on your webpage is to allow you to contact your prospects with their express permission. This will only be achieved quickly and seamlessly if your form builder can automatically send custom emails to your users.
3. Admin Email Notification
Having real-time information on your form submission is an equally important feature to consider when selecting an online form builder. Your form builder or survey builder must provide real-time notifications on every user activity on your form. This will help in your analytics.
4. Database Management
One of the most important reasons for creating a form is for you to manage and achieve more with your data. There is excellent leverage on your data and database in selecting the right form builder for your website. Your database should be able to allow you to move data across the integrated system.
5. Security
When you ask your visitors to fill out a form on your website, you request personal information and trust you to handle their data with utmost privacy and security. Your web form allows users to interact with your site, and once they do, it becomes a new attack medium for hackers to exploit. As such, the online form builder you should choose must allow you to maximize its functionalities while reducing the security risks.
6. Technical Support System
Tech support is a form of customer support used by companies to help their users maximize the use of their products. You can achieve this through knowledge bases, live chat, emails or phone. Your online form builder must have a tech support team that will readily assist you when you encounter a problem with their product. The problems could be in the form of a user error, a bug, technical issue or a feature or module not working correctly. It would help if you were careful to select a form builder who will promptly attend to these issues.
7. Insights
Insight is another essential feature to consider. Having insights on your form will enable your sales and marketing team to track your form submissions. It is vital to select an online form builder with an insight enriched with substantial form data, as this will help you build more focused and effective lead generation and nurturing systems
Conclusion
Every business is different in its needs and objectives. However, communication is an essential aspect of any business, and there are so many ways of business communication these days. One of the most effective and practical means of communication happens through a form that ultimately helps to produce more sales and revenue. If your goal is to create attractive and intuitive web forms quickly and efficiently, then an online form builder is the best tool for the job.
"Without a systematic way to start and keep data clean, bad data will happen." — Donato Diorio
There are a lot of high-quality online form builders out there. However, based on ease of use and functionality, forms.io is our pick. They offer unique features, including drag and drop functionalities, detailed insights, unlimited templates to help you set up your lead generation form. Asides from that, they integrate with all the best CRM and email marketing services to make it incredibly easy to capture and manage your leads. They also have an around-the-clock tech support system to assist you as you use their services.
#1
Create custom forms from scratch with drag and drop builder
#2
Simplify the form-filling process for any user with conditional wizards
#3
Use pre-built teemplates to create forms faster
#4
Integrate forms into websites with securely
#5
Capture and forward responses seamlessly
#6
Automate advanced workflows using built-in business process management software, BPMApp
#7
Filter and export responses to CRM tools for sales lead qualification
#8
Collect payments securely using Stripe, Paypal and other payment providers
#9
Unbelievable pricing - the lowest you will ever find
#10
Everything your business needs - 50 apps, 24/5 support and 99.95% uptime
Join the SaaS Revolution
All-in-One Suite of 50 apps

Unbelievable pricing - $14.99/user

24/5 Chat, Phone and Email Support