10 Effective Tips to Improve Online Forms for Your Business
Forms are taking the business industry by storm. Find out how you can make your online forms stand out with form maker software.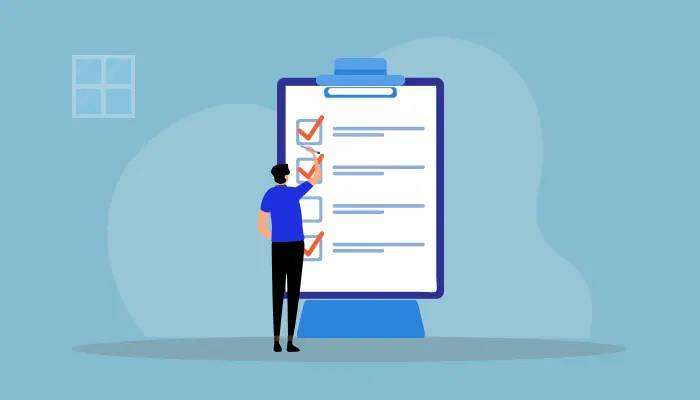 As a business owner, your goal is to constantly improve and change the game of your business while trying to push your product into the consciousness of current and prospective customers. In 2021, innovation drives progress, so as a business owner, you need to think of new ways to be innovative constantly. One such way is the implementation of online forms. What are forms, and why should you use them? You ask. An online form is a user-interactive web page or HTML form that allows them to enter data.
Filling out a form entailed gathering a paper document, filling it out, and sending it off. Now the game has been changed; their form replies are transferred to servers for processing, where they can be studied and assessed once they hit the Submit button. Now, you may easily collect information from current and potential clients using online forms. These forms can help you collect the data you need to make data-driven marketing decisions. Online forms are an essential component of every website. Online forms add interactivity to a website while also allowing businesses to acquire crucial data from clients. For businesses, forms are also one of the most successful ways to generate leads from their websites. Businesses can enhance their data collection process by creating a QR code that leads users directly to their online forms, providing a convenient and user-friendly way to gather crucial information from potential leads and customers.
Every website uses online forms in some manner, whether to collect lead information, gate premium content, or make event registration easier. But there are now form maker software that makes the creation of these online forms much more effortless. Form maker software is a type of software that allows you to generate customized, job-specific forms for your unit.
The form builder administrators can alter and update forms based on the requirements of a project using a variety of capabilities. Users can design forms using a drag-and-drop interface with form builder software. Form maker software is a powerful tool for creating fillable forms like surveys, quizzes, and questionnaires. Users can get responses by distributing or embedding these forms on their websites, and the data is collected and maintained within the software.
Some free form builders can be used as a stand-alone solution, while others can be integrated into other forms of software. Furthermore, many online form builders have multiple connectors, allowing users to quickly and exchange forms and export data.
According to a study by Forrester and DocuSign, 83% of information technology and line-of-business decision-makers have expressed a need for a digital transaction management solution for their business Online form builders are designed to be straightforward to use, allowing users to focus on gathering and analyzing data rather than designing forms. Free form builders save you time, effort, and money when producing leads for your company. You may quickly add media platform connections to your form without any difficulty.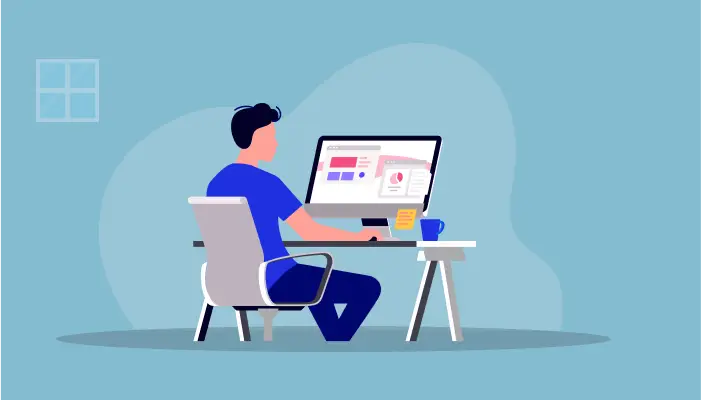 Tips to Improve Online Forms for Your Business
1. Sort out Your Priorities
Define the goal of the form and its place in your larger objectives before you even consider what questions to include or how to format it. It could be to gather feedback or to increase email subscriptions, but you should also be aware that you should have other priorities and objectives in mind.
Are you attempting to persuade your potential consumer to complete the form and make a purchase? Do you realize that encouraging people to sign up for a free trial is a critical step on the way to purchase? Or maybe you want to get some feedback on how effective your marketing strategies are? Is there a deadline or a minimum number of responses you want to achieve if this is a survey? All these questions should be asked and answered if you want to make a killer online form using an online form builder that will make your business stand out to your current and prospective customers.
2. Test the Form Before a Campaign Launch
Creating a marketing campaign may be a time-consuming (and costly) process. By first developing a poll to test out several versions of the form and evaluating the prospective reaction of your audience, you can let your creative team feel more confident that they're on the right track — and even enable them to take more risks with content.
3. Combine a Feedback Request with Product Announcements and Updates
Make your customers feel like they're a part of your company by inviting them to help build your service or product. This will demonstrate your genuine concern for them and make them feel valued. You can use your email list to help with this.
If you send out updates and product/service news to your consumers regularly, you might as well ask them what they think and what else they would like you to add or modify. The more active users may respond with candid feedback or specific improvement suggestions, which you don't always receive from online evaluations. Because it makes the encounter more personal, this is the appropriate moment and place to ask them for their comments.
4. Your forms should have a mobile-friendly design
Because mobile devices now account for more traffic than computers, making your form mobile-friendly is strongly advised. It's all about speed and accessibility when it comes to mobile. You'll be destroying your prospects for mobile conversions if the writing is too small to read or the buttons are too difficult to press.
5. Different Form Types Should be Used
Because online forms can be used in various contexts, they are available in a variety of formats. You must know how to make them and when to employ them. Newsletter subscription forms, feedback forms for gathering comments on your brand or items, transactional forms for collecting additional consumer information after they've made a purchase, and so on.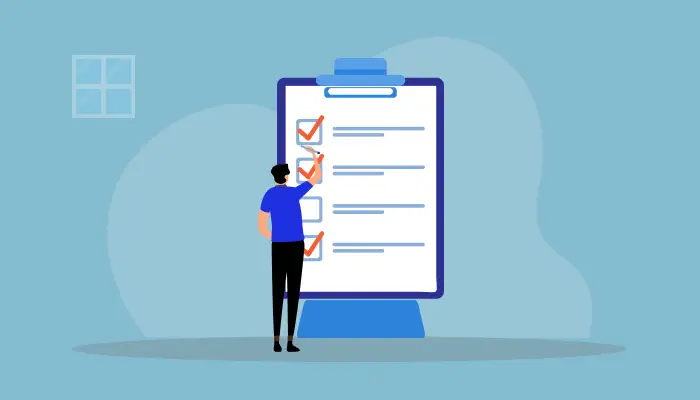 6. Logic Branching Should be Made Available
Logic branching is a fancy way of explaining that your respondent will be directed to a specific website depending on the answer you give. If you claim you're Australian, for example, the questions will be about Australian regions. You might get age-appropriate questions if you specify a specific age range as an answer. This can be used for any question where the user must choose one answer from a list of options. Select Go to section based on the More (three-dot icon) answer for the question. Then, from the selection box, choose where you want your respondent to go. Instead of directing them to a new area, you can have them submit the form.
7. Allow Autofill to Operate
Nothing irritates users more than typing out basic information they've already filled out many times in forms similar to yours, regardless of how short or long your form is. When this happens, autofill comes in handy. Free form builders allow business owners to make use of this feature in their online forms. Allowing your audience to use the autofill option will enable them to complete a portion of your online form, making the remainder easier to achieve. Furthermore, autofill can assist individuals in filling out information they may have forgotten and prevent data errors.
8. Clear Field Labels Should be Used
Labeled fields are a simple method to improve the usability of forms while also guaranteeing that the data collected is high quality. Clear, descriptive labels help limit the amount of uncertainty in the data that must be input.
9. Make Use of Visuals
One of your primary considerations when building online forms should be the engagement factor. You'll likely lose many potential respondents if your audience isn't interested when filling out your forms. Some people become bored and give up before reaching the end. Others are irritated by the length of forms and problems or niggles that arise during the procedure.
Cart abandonment is a regular occurrence with transactional forms. With form maker software, using images, especially the part of the questions, is easy, and they can help you interest your audience. You can use graphics to show what each of the possible solutions looks like, for example.
10. Use Descriptive Default Text in Form Fields
Using default text in form fields is a simple technique to make forms more usable. It can be used in conjunction with field labels or even in place of them. It gives consumers a clear picture of the information they need to enter.
With form maker software, you can take your business to a different level that can be higher than you ever imagined. Customers will see that you care and that you listen. You will be able to reach out and communicate about new products and existing products. It would help if you tried an online form builder today to get your business closer to the customers while changing the game.
What Makes a Great Online Form Builder Software?
Conducting consumer research used to be both expensive and time-consuming. Using standard research methods to obtain a few simple answers could cause your team's progress to be stalled for months. That is no longer the case. High-quality market research may be inexpensive and straightforward with online form builders, and you can get the results you need in just a few days.
Most importantly, they take the guesswork out of the equation. With free form builder, you define labels and questions for the data you want to gather, and respondents can fill in the blanks with freeform text boxes, dropdown menus, radio buttons, and other options. To have additional control over the data you gather, you may make specific fields essential or optional and limit the types of responses you receive.
An online form builder is said to be great when it ticks off the following boxes; It can be used to create anything from a simple contact form to a multi-page survey. Quick and straightforward to use, you can create a form in less than five minutes. It was created to operate on any website.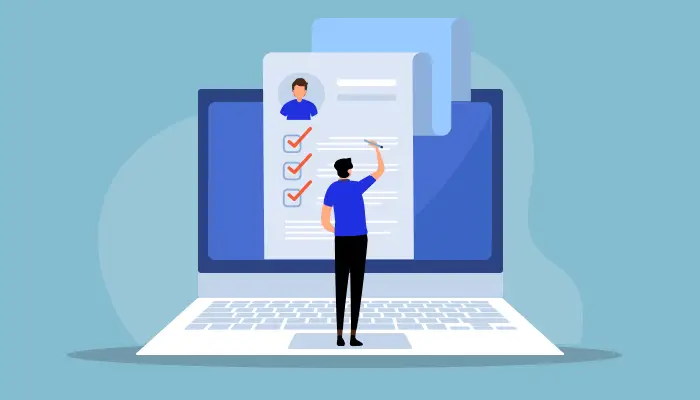 Types of Online Forms
There are several kinds of forms that form-maker software can produce. These include:
1. Newsletter Signing Up
Newsletter signup forms are usually elementary; free form builders need to input one or two fields for users to fill out. When a person fills out a newsletter subscription form, they indicate that they want to receive your content regularly. This creates a marketing communication channel. One of the most effective ways to develop and nudge leads toward loyalty and advocacy is through newsletters, and online form builders can help with that. Keeping in touch with a brand increases a user's likelihood of engaging and keeping the brand top-of-mind when making a purchase decision.
2. Event Registration
Organizing an event can be difficult, but with an online form dedicated to managing your participants, you can offer event-specific information such as explanation and basic data like time, venue, event schedule, and RSVP instructions. Free form builders can be used to this effect to regulate what would typically be a tedious issue fully.
3. Feedback Forms
After your consumer has received the product or service, you will send them these forms/surveys made via the free form builders. There are a few questions you may want to ask here, such as:
What level of satisfaction did you have with the product/service?
What level of satisfaction did you have with the sales process?
What drew your attention to us?
This data will be necessary for determining the next steps in performance evaluation for your company. When you use online form builders, the responses can be saved to excel files, making this data much more efficient. Visitor feedback, on the other hand, is for companies that want to figure out who their web audience is and segment them. Because, well, they're simply website visitors, you can't assume they're the same as your customers. Either way, the information you receive from this feedback form through form maker software might still assist you in determining where your website can be improved.
4. Account Sign-up
Before offering access to special material, social media websites use account signup forms to collect user registration data. Take, for example, Facebook, Twitter, and Instagram. Users will not be able to interact with these platforms unless they first register an account.
You can also use this form if you're a company that requires membership. It does not place undue pressure on your clients to make a decision immediately soon. You can always send them marketing emails to encourage them to make a purchase decision in the future. Form maker software can be used in conjunction with other applications to fulfill this need effectively.
5. Audit Forms
Free form builders are an excellent approach for organizations to use to make audit forms. Audit/Assessment forms are short and sweet, with only a few fields like name and email address. The goal of a free assessment is to demonstrate the value of your business to potential customers, so make the signup procedure as simple as possible. Free form builders are great for this avenue.
#1
Create custom forms from scratch with drag and drop builder
#2
Simplify the form-filling process for any user with conditional wizards
#3
Use pre-built teemplates to create forms faster
#4
Integrate forms into websites with securely
#5
Capture and forward responses seamlessly
#6
Automate advanced workflows using built-in business process management software, BPMApp
#7
Filter and export responses to CRM tools for sales lead qualification
#8
Collect payments securely using Stripe, Paypal and other payment providers
#9
Unbelievable pricing - the lowest you will ever find
#10
Everything your business needs - 50 apps, 24/5 support and 99.95% uptime
Join the SaaS Revolution
All-in-One Suite of 50 apps

Unbelievable pricing - $14.99/user

24/5 Chat, Phone and Email Support