Top 6 Application Forms for Automated Workflow
Application forms are present on numerous websites and they serve a plethora of uses. Companies can use form makers or any other related tool to ensure seamless designs. These forms can come with several functionalities and they can integrate tons of tasks.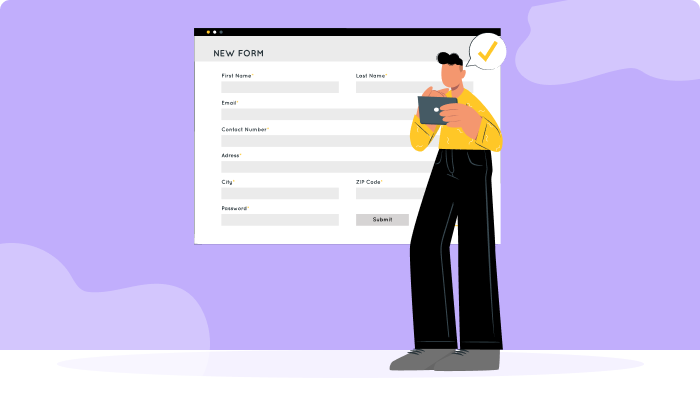 If you too would like form creators so that you can have highly interactive forms, you should make use of the apps. Here, we will talk about the top application forms creator tools you can use for designing it seamlessly. You can truly captivate the leads and thereby convert them into sales with the help of these forms.
How Application Forms Streamline the Workflow?
With the help of forms, you can do a lot of things. Let us see what they are.
Templates With the help of forms, you can make ready-to-use templates and this also helps in improving the overall efficiency of the operation.

Data
It allows you to capture a lot of data with ease. You can use forms for seeking responses on a lot of matters.

Easy integration Most web forms can be easily integrated into different database channels and therefore it helps you make use of the data.

Managerial decision The data in the forms can be channeled to the right sources to help them take better managerial decisions. So, with the right use of forms, you can do a lot of things with remarkable ease. It is highly beneficial for the firms when they use it in the desired manner.
Top 6 Application Forms
Here are some of the apps you can use for the sake of making efficient application forms that can tap the right data for you. Always remember, these details are sure to come in handy and will allow you to pick the best tool.
Forms.io
One of the most powerful software by 500apps as far as making application forms are concerned, this one seems to pack the right features into one. Here are some of the key standout points offered by this form-maker tool.
Create unlimited web forms using the tool.
Offers a visually appealing tool for creating good and detailed forms.
Offers an easy-to-use drag-and-drop interface.
Can be integrated with several top CRMs for easy processing of data.
Also comes with integrated payment support.
You can embed the forms on different websites seamlessly.
Comes with numerous pre-built templates.
Automates the advanced workflow for the best results.
Get started with the leading Application Forms Tool today! Sign Up 14 Day Trial
Wix
When we are talking of form builders, there is no way we can forget to mention Wix. It is surely one of the most popular tools out there that come with plenty of options.
This form-maker tool allows you to build very powerful forms that are integrated with different types of features and functionalities and will serve your needs. It comes with several pre-designed templates and most of them are so good that you can use them as is without much of a hassle. You can also choose to publish the web forms and easily share them. WiX has a complete website-building tool so you can imagine the type of application forms you will be able to make. It is one of the most promising tools to create forms out there.
Canva
For those who love to design application forms in the most enriching manner; Canvas might be the best tool to use. It is a dream tool for all form designers simply because of the endless design option it has to offer. This form-creator tool comes with several templates and you can choose the ones that seem to suit your needs and preferences in the desired manner.
The best thing about this tool is that it is very easy to use. It comes with a remarkably easy-to-use interface that requires little or no training and you will be able to ace its use in no time.
Typeform
This is another great form builder app that knows what it is offering. It offers as many as 20 different types of questions which mean that you will be able to introduce a lot of variety in your application forms. Application forms can be put up for a lot of reasons. Based on your purpose, you can choose the right question type. It gives you the option to integrate different types of design elements as you can add images, videos, and fiddle with the color schemes as well.
So, the form maker tool is so designed that it will give you lots of control over how your form is going to look like. We are sure you will enjoy the use of the app.
Zapier
Zapier is another great app to build forms that you can use for making some really powerful forms. It helps you make cool dynamic forms that promise tons of interactive features. Feel free to pick from a world of pre-designed templates and it will also give you a lot of options to personalize and customize things as well.
The tool comes with a superbly easy drag-and-drop option which gives you the chance to make web forms with endless ease.
Paperform
For those who are a little skeptical of coding, this form creator tool has got your back. It is superbly flexible and very easy to use. You can add other elements to the forms like calculator, conditional logic, and question fields, and thereby have a super dynamic form. Most users tend to love interactive forms and it is with the help of form-creator apps like these, you will be able to design them.
It comes with the right type of flexibility and therefore you will be able to work on it the way you want. So, these are some of the different application forms apps which you can pick from. Make it a point to analyze what you want and then pick the right app based on what you are looking for. We are sure you will be able to find the app that will help you streamline the workflow by making the right kind of forms.
Importance of Application Forms
There is a lot of use for application forms. If you are looking to know the purpose it has and the importance it holds, here are some of the details.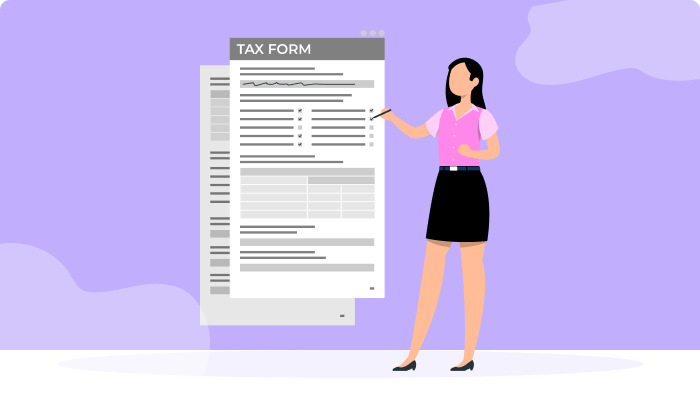 Helps in seamlessly capturing data.
Organized data is easier to integrate.
Enhanced accuracy of data streaming.
Helps in the efficient decision-making process.
Allows you to understand user behavior.
Helps companies understand their audience better.
Helps in better organization of different responses.
Offers a great way to help companies interact with users.
Conclusion
So, now that you know the different details about application forms, you are in a better place to choose the right form builder and put it to the right use. A lot of companies even hire a form designer to ensure they can get the job done properly.
The underlying idea is to ensure no matter what application form you have; they should serve the need in a befitting manner. All the best!
#1
Create custom forms from scratch with drag and drop builder
#2
Simplify the form-filling process for any user with conditional wizards
#3
Use pre-built teemplates to create forms faster
#4
Integrate forms into websites with securely
#5
Capture and forward responses seamlessly
#6
Automate advanced workflows using built-in business process management software, BPMApp
#7
Filter and export responses to CRM tools for sales lead qualification
#8
Collect payments securely using Stripe, Paypal and other payment providers
#9
Unbelievable pricing - the lowest you will ever find
#10
Everything your business needs - 50 apps, 24/5 support and 99.95% uptime
Join the SaaS Revolution
All-in-One Suite of 50 apps

Unbelievable pricing - $14.99/user

24/5 Chat, Phone and Email Support