Top 5 Survey Creator Tools for Gathering Valuable Feedback
Are you looking for a way to quickly create surveys and online forms to gather client feedback? The right survey creator tool can help you gather valuable information to inform your business decisions and keep your customers happy. With so many survey creator tools on the market, it can be difficult to know which one is the best for your needs. Our top five survey creator tools can help you find the perfect solution for creating online forms, order forms and survey builders. We'll walk you through the features of each and discuss why they are the top tools for gathering valuable feedback.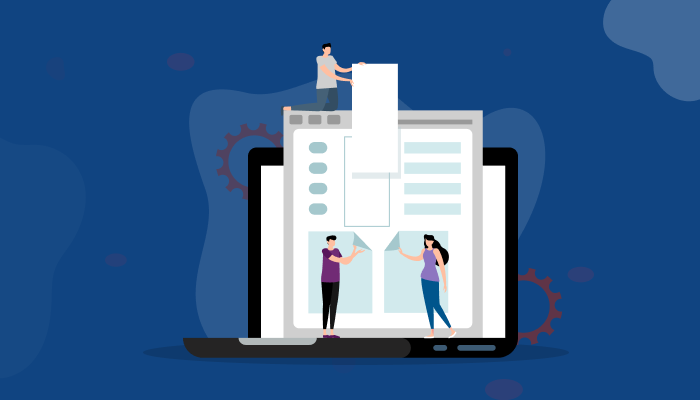 Gathering valuable feedback from customers is crucial for any business looking to improve and grow. Surveys are a great way to collect this feedback, but creating and distributing them can be a daunting task. Luckily, there are several survey creator tools available that make it easy to design and distribute surveys, collect data, and analyze results. These tools can help businesses of all sizes gather valuable insights from their customers, in order to make informed decisions and improve the overall customer experience. Whether you're a small business owner, market researcher or a team lead, these tools can help you gather the data you need to make data-driven decisions and improve your customer experience.
Importance of Gathering Feedback Through Surveys
Gathering feedback from customers and other stakeholders is an essential part of running any successful business. By having a clear and accurate understanding of how your customers feel about your product or service, you can make informed decisions on the best way to move your business forward. Surveys are an invaluable tool for collecting this kind of feedback.
Surveys can capture a wide range of customer information, including their level of satisfaction, areas of improvement, and which aspects of your product or service they find most valuable. With this data, you can identify opportunities to meet customer needs and create a better overall experience.
Furthermore, surveys can help build trust between customers and your business. Customers may be more likely to continue supporting your company when their opinions are valued and considered. Surveys can also be a great way to learn more about your target audience and identify potential growth areas.
Ultimately, surveys are an essential tool for gathering valuable feedback that can be used to inform business decisions. By understanding the importance of customer feedback and employing effective survey tools, you can ensure that your business is always taking the right steps to improve and grow.
Surveys are one of the most effective tools for gathering feedback from customers, employees, and other stakeholders. With survey creator tools, organizations can
Create surveys quickly and easily, and gain valuable insights about their products and services.
Get a wide range of features, such as customizable templates, drag-and-drop design capabilities, and question logic. These tools also provide the ability to embed surveys into websites, track results, and create reports.
Avail a range of options for collecting information, such as satisfaction ratings, open-ended questions, and multiple-choice questions.
Segment respondents by demographics, such as age and gender, and tailor surveys to different groups.
Quickly and easily create surveys, analyze results, and make informed decisions.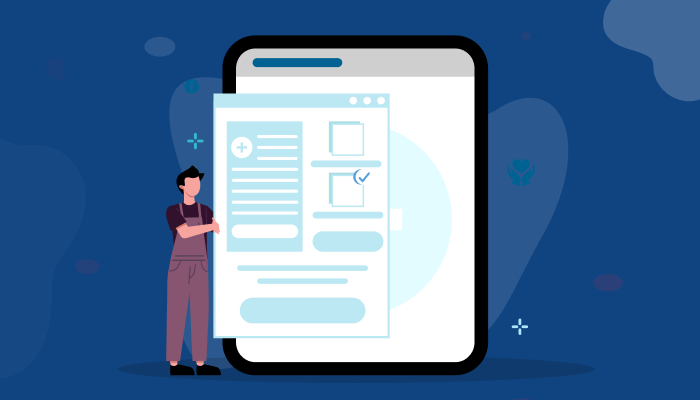 Top 5 Contenders for the Best Survey Creator Tools
When it comes to creating surveys, there are many tools available to help you get the valuable feedback you need. The top five contenders for the best survey creator tools are Forms.io, Typeform, Google Forms, Zoho Survey, and Wufoo.
Google Forms
Google Forms is one of the top survey creator tools for gathering valuable feedback. It provides a simple way to create surveys and collect data from your contacts. With Google Forms, you can create a survey in minutes, customize the look and feel with themes, and view the results in real-time.
The user-friendly interface and intuitive drag-and-drop features make creating surveys quick and easy. You can use the form builder to create multiple-choice questions, checkboxes, and textboxes, and even add images and videos. Many question types can be used to quickly capture the data you need, like grid questions to record multiple answers at once.
Google Forms allows you to collect feedback from users in an organized and secure manner. Responses are collected in real-time and stored on the cloud so they can be accessed from anywhere. You can also analyze the results using graphs and charts. Plus, you can even automatically share results with colleagues via email or shareable links.
Forms.io
Forms.io is a powerful survey creator tool that businesses can use to collect valuable customer feedback. This tool allows businesses to design and customize surveys and forms that are tailored to their specific needs. It also provides real-time analytics and insights that help businesses better understand their customers and make better decisions.
With Forms.io, businesses can easily create optimized surveys for mobile devices, allowing businesses to capture customer feedback on the go quickly. Forms.io also provides advanced analytics, allowing businesses to identify trends and patterns in customer feedback easily.
Businesses can quickly gather valuable customer feedback and use it to improve their products and services. Forms.io is an online survey platform that allows businesses to create customizable surveys with multiple question types, such as multiple choice, text boxes, and rating scales. Businesses can easily customize the survey to meet their specific needs and then deploy it on their website, mobile app, or other channels.
Typeform
Typeform is a popular survey creator tool for gathering valuable feedback. It offers an intuitive drag-and-drop interface for creating surveys and provides users with a variety of customization options. With Typeform, it's easy to create surveys, quizzes, forms, and more. It allows users to design eye-catching forms that can be filled out on any device, including desktop, tablet, and mobile. It also offers an intuitive data analysis dashboard for quickly viewing feedback responses and trends. What's more, Typeform integrates with popular third-party applications and services, such as Zapier, Google Sheets, and Slack. This makes it easy to collect, review, and analyze feedback data. Overall, Typeform is a great option for anyone looking to gather valuable feedback from customers or employees.
JotForm
JotForm is a powerful online survey creator tool that helps you gather valuable feedback from your respondents. Its user-friendly drag-and-drop form builder makes it easy to customize your questions and create surveys tailored to your needs. JotForm also offers a variety of features such as multiple choice, rating, and text fields, as well as options to add images, videos and files.
Not only can you easily build your survey using JotForm, but you can also distribute and analyze the results. You can share your survey via link, email, and social media. And after you've gathered your responses, you can use JotForm's analytics feature to view in-depth data, including response rate and completion time.
With its easy-to-use features, affordable pricing, and powerful analytics capabilities, JotForm is one of the top survey creator tools for gathering valuable feedback. It's an ideal tool for businesses, non-profits, and individuals who need to collect customer feedback, conduct market research, and more.
Wufoo
Wufoo is a powerful and user-friendly survey creator tool for collecting valuable customer feedback. It allows businesses to quickly create powerful forms and surveys and collect valuable customer feedback. With its drag-and-drop builder, you can easily create customized surveys and questionnaires without any coding skills. You can also customize your survey with different themes, colours, and themes and embed videos, images, and other content. Wufoo also makes it easy to analyze your collected data with its intuitive reporting tools, allowing you to gain valuable insights into customer opinions and preferences. Additionally, Wufoo integrates with various other services, allowing you to export your survey results and analyze them further easily. With its powerful features and user-friendly interface, Wufoo is an excellent choice for businesses looking for an effective survey creator tool for collecting valuable feedback.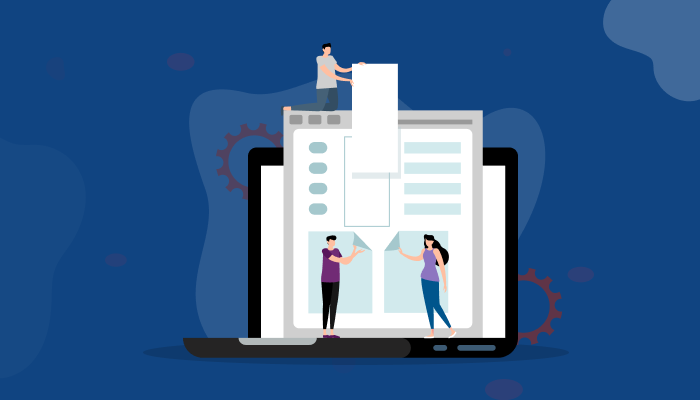 Factors to Consider When Evaluating Survey Creator Tools
There are several factors to consider when you're looking for a survey creator tool for gathering valuable feedback.
Decide what features the tool needs. Different tools offer different features and customization options, so make sure to check what's available.
Another factor is the cost. Some tools are completely free, but many have different tiers of pricing. Consider what features you need and what you're willing to spend.
Look at how easy the tool is to use. Some survey creators are designed for beginners, while others are only recommended for more experienced users. Check out user reviews to see how others rate the tool's usability.
Determine how data is stored and protected. You'll want to make sure the data is securely stored, and that the tool uses encryption protocols to protect your data.
By considering these factors, you can find the right survey creator tool for your needs. With the right tool, you'll be able to gather valuable feedback and make informed decisions.
Conclusion
In conclusion, the top 5 Survey Creator Tools offer an effective and efficient way to gather valuable feedback from customers and employees. Whether you need an online survey, order form, survey builder or a form builder, there is a survey creator tool out there that can meet your needs. With the right survey creator tool, you can make sure that you are gathering valuable feedback and insights to help you make better decisions and grow your business."
#1
Create custom forms from scratch with drag and drop builder
#2
Simplify the form-filling process for any user with conditional wizards
#3
Use pre-built teemplates to create forms faster
#4
Integrate forms into websites with securely
#5
Capture and forward responses seamlessly
#6
Automate advanced workflows using built-in business process management software, BPMApp
#7
Filter and export responses to CRM tools for sales lead qualification
#8
Collect payments securely using Stripe, Paypal and other payment providers
#9
Unbelievable pricing - the lowest you will ever find
#10
Everything your business needs - 50 apps, 24/5 support and 99.95% uptime
Join the SaaS Revolution
All-in-One Suite of 50 apps

Unbelievable pricing - $14.99/user

24/5 Chat, Phone and Email Support