Best Contact Form Templates in 2022
Discover the best contact form templates and design a contact form for your business that will help you enhance your current website or blog.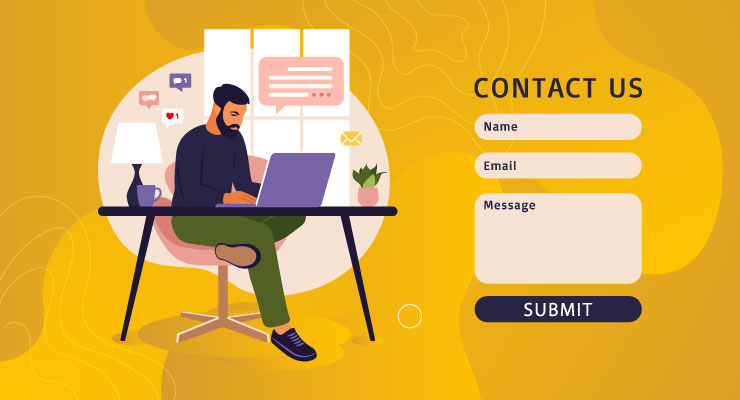 Businesses thrive by knowing more about their customers' needs. While this is something that most companies engage in, most strive to entice their customers by sending them interactive contact forms. Your customers and prospects are often quickly intrigued with the little things businesses do to capture their attention. So, sending them creative and interactive contact forms is the best way to give your brand a unique voice in the market.
Unfortunately, numerous businesses opt to settle for conventional forms because they lack the coding knowledge required to create digital forms or web forms. If you have been wondering how you will learn Java or CSS to design a contact form for your business, then this page is just for you. However, you should note that you don't have to be a coding expert to create a form that meets your business needs. Depending on your vendor choice, you will be provided with distinctive contact forms that are easy to customize and modify. Most vendors promise to deliver, but they only provide your business with a few features that limit what you can do with contact forms.
Worry not; we've done your homework for you, and here's a look at the contact form templates that businesses should be using in 2022.
These Are the Contact Form Templates We Should Be Using in 2022
Offering your customers what they need is one way to win them over. But it would help if you also thought about how these people will contact you. You want your prospects and loyal customers to reach you with any information that might help improve your services. Therefore, a handy contact section is essential.
Coming up with a contact form that can easily integrated into your business website is vital for the success of your business. You need an interactive form that will capture all valuable customer insights. Besides having the name and addresses of your respondents, you also want to make them feel like they are not wasting their time filling out your contact form. Consequently, the best approach to ensuring your users reach you conveniently is by providing them with a well-designed contact form. This is where templates for contact form come in.
What Makes a Good Contact Form Template?
Contact forms bridge the gap between businesses and their customers. By improving the design of your contact page using form designer, you encourage your audience to reach you, and in turn, this leads to more conversions.
Businesses should always understand the aspect of personality that customers are always looking for. People want to feel like they are interacting with human beings and not robots, and they want a more personalized experience while browsing through your business website. So, this means that you need to avoid the cold and technical appearance that most businesses have. Using the right contact form templates will provide your business with something your customers can relate to.
For a contact page, your business needs to come up with something that makes your audience feel welcome. Think about it this way, how would your customers and prospects judge you based on your contact page? Of course, a positive assumption will mean that your respondents feel more comfortable contacting you.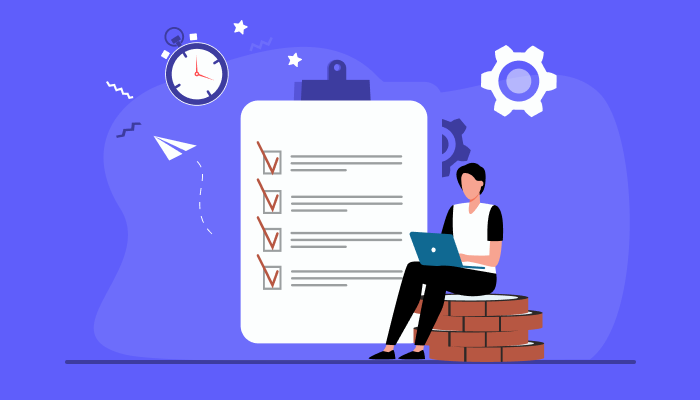 Simple Ways to Improve Your Contact Form
1. Clarity
Apart from being creative with the design and feel of your contact form, you also need to ensure that it's functional and usable. Your visitors should find it easy to understand what is required from them. They shouldn't waste their time figuring out what goes where or how they can upload the files you want from them.
What's more, the form links you send out should work. It's frustrating to send your prospects or customers links that don't work. Your visitors can quickly choose your rivals if they provide them with a better experience while getting in touch.
Keep your contact form you build using form creartor simple. Be specific and ask only the details you want to know. Your feedback should also be clear to ensure your visitors are well guided.
2. Accessibility
Your contact form should also be accessible. How will your prospects find you if they can't find your contact form? You should also avoid technical issues associated with contact forms at all costs. People who are interested in your business will not hesitate to close tabs if they feel like you are not reachable.
3. Ease of Customization
An ideal contact form template should also be easy to customize. You should be able to style the contact form with the unique styles that match your brand. The idea here is to make the contact template of a form creator your own. It should reflect what your business is all about. You shouldn't use any contact template as it is because it hasn't been fully modified to match your brand's colors, style, and all.
4. Relevant Notifications
A good contact form template from your vendor should also send your respondent instant notifications that you will reach out to as soon as possible. This is an essential feature of any form template because it lets your users know that you have received their information and will get back to them as soon as possible.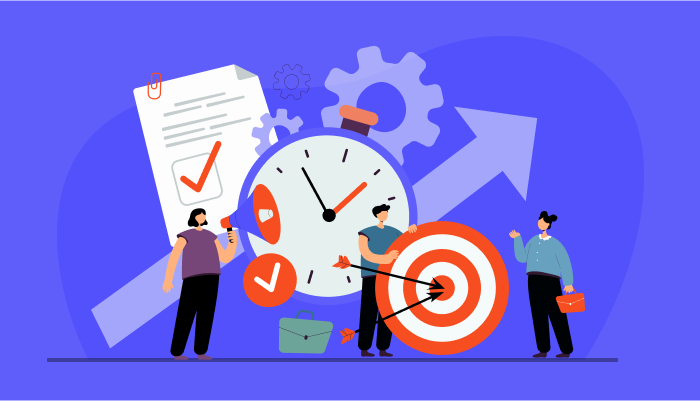 Forms.io Contact Form Templates
If you want to take advantage of a good contact form template's distinguishing features, you should choose Forms.io. Some of the unique features that will benefit your business include:
Ease of customization
SMS notification
Better engagement
Contact and client management
Drag and drop form builder
Free Contact Form Templates
Small businesses might conclude that free contact form templates are an ideal choice for their business. But this is not the case, especially now that business startups should invest in creating a lasting first impression. The problem with free contact form templates is that they come with limited features. For example, you can't customize the templates to suit your brand. In addition, your respondents will not be notified after filling out the contact form. The limitations of free-form templates can cause more damaging effects on your business. Your prospects and customers will be disappointed because your business doesn't communicate in the most professional way.
Conclusion:
You now know what you need to look for in a good contact form template. Remember, this is a page on your website where your prospects introduce themselves and get in touch with your business. Create a lasting impression by making sure your visitors feel welcome and that they can trust your professional services. PushNinja by 500apps is the right tool where you can find the easy-to-use templates for all kinds of forms. Utilize these software to take customer engagement to the next level. Moreover, you'll also have access to 39 other applications which you can use to grow and run your business successfully.
#1
Create custom forms from scratch with drag and drop builder
#2
Simplify the form-filling process for any user with conditional wizards
#3
Use pre-built teemplates to create forms faster
#4
Integrate forms into websites with securely
#5
Capture and forward responses seamlessly
#6
Automate advanced workflows using built-in business process management software, BPMApp
#7
Filter and export responses to CRM tools for sales lead qualification
#8
Collect payments securely using Stripe, Paypal and other payment providers
#9
Unbelievable pricing - the lowest you will ever find
#10
Everything your business needs - 50 apps, 24/5 support and 99.95% uptime
Join the SaaS Revolution
All-in-One Suite of 50 apps

Unbelievable pricing - $14.99/user

24/5 Chat, Phone and Email Support