5 Tips to Choose the Right Form Designer for Your Needs
Designing a great form for your website is essential for collecting customer data, taking orders, or creating surveys. From web forms to order forms to survey creators, there are many steps to create a form that best suits your needs. Finding the right form designer for you can be a challenging task – and deciding on the features you need and the price you're willing to pay doesn't make it any easier. To help you decide, here are 5 tips for choosing the right form designer for your needs.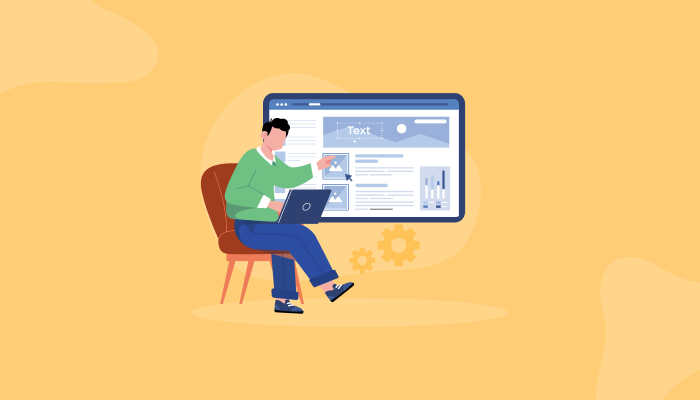 Forms are an essential tool for any business, and selecting the right form designer can make a significant difference in the effectiveness of your forms. Whether you need a simple contact form or a more complex survey, the right form designer will help you create a form that is intuitive, easy to use, and tailored to your specific business needs. In this article, we will explore the key considerations to keep in mind when selecting a form designer, including features, pricing, and customer support. By understanding these factors and evaluating your options, you can choose the form designer that will best support your business goals.
Importance of Choosing the Right Form Designer Tool
Having the right form designer tool is critical to any organization. A form designer tool allows you to create forms quickly, efficiently and easily. It also allows you to customize your forms to fit any specific requirements.
The right form designer tool should be simple to use and provide features like drag-and-drop customization, responsive design, integration with other web platforms, and security features to protect sensitive data. Having these features in the right form designer tool will save time and effort while ensuring the accuracy and reliability of your forms.
Another important factor to consider when choosing the right form designer tool is its scalability. If your form needs to accommodate a large number of users or your organization is rapidly growing, you will want to ensure the form designer tool can handle the increase in workload.
Finally, user experience is one of the essential features of the right form designer tool. The tool should be intuitive and easy to use, so users will not have any problems navigating it. The form designer tool should also provide clear instructions and explanations of each field and form element.
Choosing the right form designer tool is key to streamlining your organization's data collection process.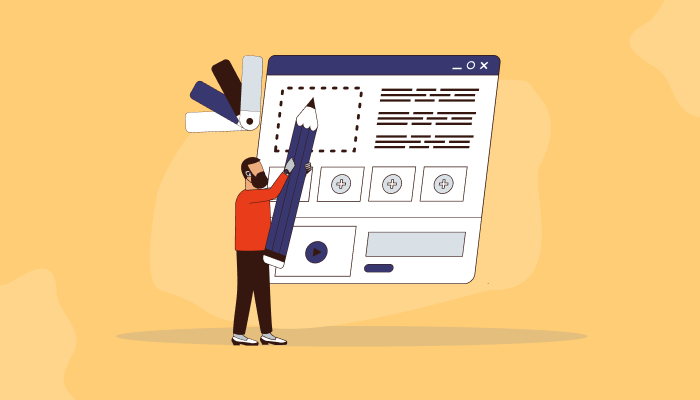 The Pros and Cons of Different Form Designer Options
When choosing a form designer for your needs, it can be difficult to decide which option is best. To help you make an informed decision, here is a comparison of the pros and cons of the different form designer options available.
Online Form Builders These web-based tools allow users to create forms without coding knowledge. Pros include ease of use, pre-built templates, and the ability to collect data in real time. Cons include limited customization options and a need for more control over data privacy.
Code-based Form Builders These tools require users to have some coding knowledge but offer more flexibility and control over the design of the form. Pros include the ability to create custom designs, more advanced features, and greater control over data privacy. Cons include the need for coding knowledge and the potential for errors.
Spreadsheets Some users prefer to create forms using spreadsheet software like Excel or Google Sheets. Pros include the ability to organize data easily and perform calculations. Cons include the lack of design options and the need to input data manually.
Hand-coding This option is for users who understand HTML, CSS, and JavaScript well. Pros include complete control over the design and functionality of the form, as well as the ability to integrate it with other systems. Cons include the need for advanced coding knowledge and the potential for errors.
Ultimately, the best option for creating a form will depend on the specific needs of the project and the skills of the person creating the form.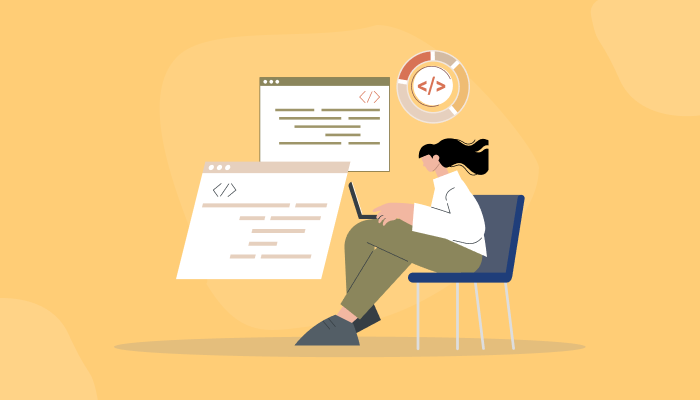 Tips for Selecting the Right Form Designer Tool
When it comes to selecting the right form designer tool, there are several important factors that you need to consider. Here are five tips to help you choose the right form designer tool to meet your needs:
Consider the features and functionality of the tool
It's important to choose a form designer tool that offers features and functionality that meet your specific needs. Determine what features you need and evaluate the tools to ensure they meet your needs.
Read reviews
Read reviews can be a great way to learn more about the available tools and help you narrow down your choices. Pay attention to both positive and negative reviews, as they can provide valuable insight.
Understand cost
Different form designers may come with different costs. Determine your budget and understand the cost of different options.
Consider scalability
If you anticipate that you'll need to scale in the future, make sure that the form designer tool can accommodate your future needs.
Check customer service
Customer service is important when forming design tools. Make sure that the tool you're considering offers the support that you need
Conclusion
In conclusion, selecting the right form designer for your needs will ensure you get the best web forms, order forms, or survey creators for your project. It would help if you considered the complexity and flexibility of the form builder, the cost, customer support, and the features available to you. Taking the time to do the research and read reviews from other customers can help you make an informed decision and ultimately select the best form designer for your needs.
#1
Create custom forms from scratch with drag and drop builder
#2
Simplify the form-filling process for any user with conditional wizards
#3
Use pre-built teemplates to create forms faster
#4
Integrate forms into websites with securely
#5
Capture and forward responses seamlessly
#6
Automate advanced workflows using built-in business process management software, BPMApp
#7
Filter and export responses to CRM tools for sales lead qualification
#8
Collect payments securely using Stripe, Paypal and other payment providers
#9
Unbelievable pricing - the lowest you will ever find
#10
Everything your business needs - 50 apps, 24/5 support and 99.95% uptime
Join the SaaS Revolution
All-in-One Suite of 50 apps

Unbelievable pricing - $14.99/user

24/5 Chat, Phone and Email Support