Best Form Builder to Create Advanced Online Forms
The right form builder helps you create custom forms that add value to your market reach. An efficient form builder such as Forms.io can increase your customer engagement and contribute to the increase in conversion rates effectively.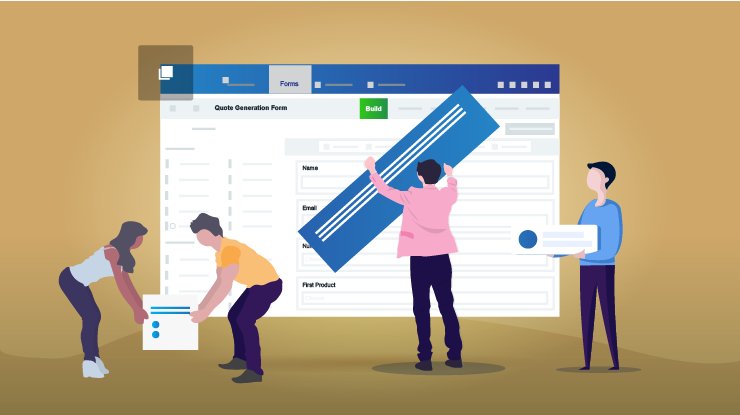 You cannot buy (customer) engagement, you have to BUILD engagement" - This quote by brand expert Tara-Nicholle Nelson perfectly captures the pulse of a digital world. In a space where users expect instant results with the click of a fingertip, a form builder app is an ingenious way to invite engagement and strengthen customer relationships quickly.
In this guide, we explore Forms.io – arguably the best online form builder in 2022, and the many ways it can empower your business.
Introducing Forms.io, the Best Form Builder
Forms.io is a part of a nifty suite of digital apps by the 500apps team. The suite offers an extensive collection of functionally-connected products to streamline all business processes.
With Forms.io, users can create online forms or web forms in mere minutes without coding skills.
Top Features that Make Forms.io Powerful
1. User-friendly interface to quickly build digital forms without code. The app can also generate code from an existing Forms.io project to embed in external web pages.
2. Easy to implement on multiple devices, including popular computer systems (laptops, PCs) and smartphones (Android, iOS). The 500apps goal is to be responsive to every device available in the market, with adaptable viewing modes! Business owners can also use their login credentials to sync between these interfaces to always be on top of customer interactions.
3. Intuitive drag and drop interface to support multiple levels of complexity. (Multiple pages, multiple workspaces). This also houses a wizard form builder and a survey builder. These are a boon for new users who need to build a model from scratch but lack the technical expertise to do so.
4. Pre-loaded templates to cover all major business needs – including online applications, banking forms, customer support forms, HR forms, surveys, E-commerce templates, online payments, and more. These templates can also be customized to support your unique business need.
5. Appealing design themes to standardize all imagery (fonts, logo, visuals and graphics). This helps businesses deliver a superior brand experience to new and existing customers.
6. Secure interface for integration with external apps and systems (including payment gateways). The app also comes with a wordPress plugin, so businesses can quickly build a safe E-commerce site with minimal effort. The icing on this cake is its seamless integration with other 500apps software packages, including 39+ valuable business apps with their own workspace management.
7. Analytic tools to scan customer responses and generate data-driven insights. This is critical for businesses that thrive on informed decision making.
8. Multi-language support (currently offered in 12 languages across 6 locations). In 2022, this is the urgent need of the hour to transform your expanding business from local to global quickly.
9. Support for file uploads and email notification anytime, anyplace, so you can seamlessly attend to business on the go.
10. Support for save now and resume later builder feature, so your business remains both dynamic and uninterrupted.
11. 24/7 technical support from the 500apps team, so your business software enjoys round the clock protection. (6 data centers delivering 99.5% global uptime!)
12. Flexible pricing. Here, users can choose between 2 business-friendly options: FREE and uncapped usage for up to 10 users. (This is ideal for growing businesses with a sizeable number of employees.)
Purchase an extensive suite of 30+ apps addressing all major business functions for $14.99. (This is ideal for startup businesses to streamline digital processes quickly.)
At present, the 500apps suite also offers apps in the fields of Collaboration, Sales & Marketing, Project Management & Productivity, HR & Operations, Help desk & Support, and many more. With this, Forms.io is quickly becoming the top choice for businesses looking for maximum value for money!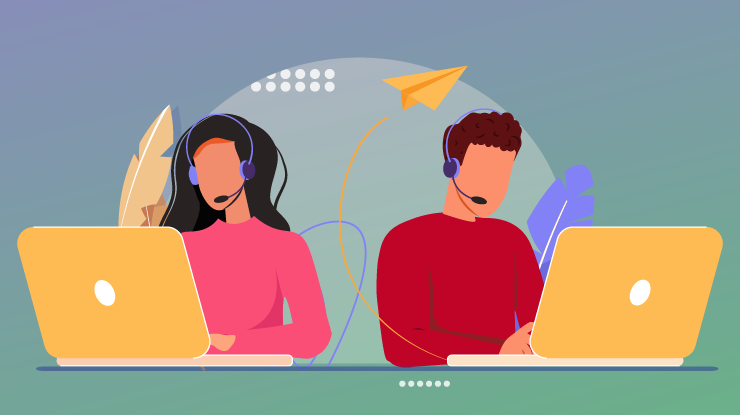 What Makes a Good Form Builder?
The best online form builder will address the following core functions:
Simplify data entry and data collection.
Automate workflow and information management.
Automate essential business services.
Integrate and collaborate with external systems in a secure manner.
Enhance user experience.
Optimize lead generation.
Strengthen customer relationships through responsive engagement.
The Forms.io app has been strategically designed with exhaustive features to address all of the above functions and dramatically accelerate digital work. In addition, their intent is to support every type of business, so individual business owners no longer have to spend hours re-inventing the wheel!
Businesses That Need Forms.io
As the world goes global and businesses turn digital form responses are no longer the exclusive need of survey designers or feedback watchers. Almost every facet of a business can benefit from using the Forms.io app.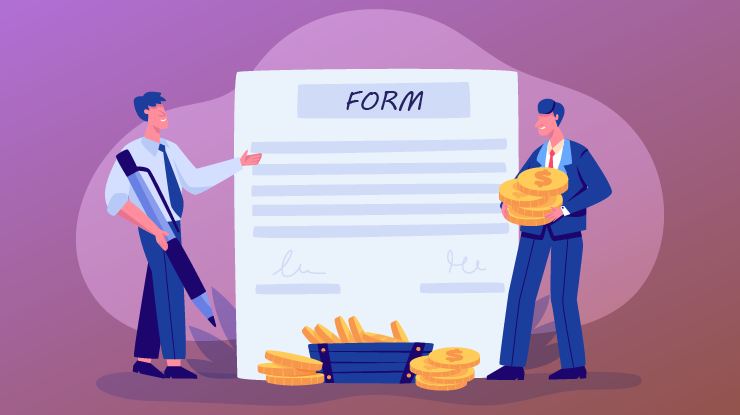 Business Processes That Can Thrive From Forms.io Include:
Analytics and Big Data (Includes customer data, vendors and suppliers, collaboration within business processes.)
Professional Services. Also, subscription and pre-order services
Testing (split-run or bucket testing)
Lead Generation
Sales, Marketing, and Distribution
Human Resources and Consultancy Services
Customer Services (including helpdesk)
Customer Relationship Management
With this, it's no surprise that the form maker Forms.io enjoys increasing popularity among 30,000+ users across multiple industries – including accounting, agriculture, computers and electronics, construction, education, energy, entertainment, food and hospitality, manufacturing, maintenance and professional services, media, pharmaceutical and healthcare, real estate, recruitment and human resources, retail services, security and facility management, telecommunication, transport and delivery, and plenty more!
Our Customers are benefitted:
Save 2 hours per day by avoiding data re-entries
See a 30% increase in productivity by managing data more efficiently
Generate reports 5 times faster
Complete a day's worth of paperwork in 30 minutes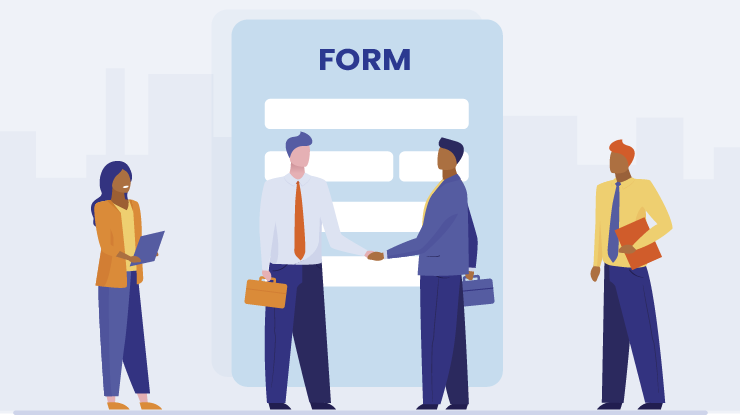 Conclusion
In essence with order forms and what not, Forms.io provides a visually appealing interface to gather critical business data, derive valuable insights, maximize business opportunities, and optimize customer relationships. Is there any business that can afford to ignore a part of this cycle in 2022? No!
If you are intent on growing your business with one comprehensive software app, and without splurging a huge amount of money, don't hesitate to explore Forms.io by 500apps and their exhaustive suite of business software. As an added bonus, you get to enjoy the unbeatable 500apps customer promise, "More apps for the same price". Furthermore, once you purchase their suite, you no longer have to upgrade to use newer apps added to the suite (39 and counting!). It is this mega feature that makes the form creator Forms.io app virtually priceless!
#1
Create custom forms from scratch with drag and drop builder
#2
Simplify the form-filling process for any user with conditional wizards
#3
Use pre-built teemplates to create forms faster
#4
Integrate forms into websites with securely
#5
Capture and forward responses seamlessly
#6
Automate advanced workflows using built-in business process management software, BPMApp
#7
Filter and export responses to CRM tools for sales lead qualification
#8
Collect payments securely using Stripe, Paypal and other payment providers
#9
Unbelievable pricing - the lowest you will ever find
#10
Everything your business needs - 50 apps, 24/5 support and 99.95% uptime
Join the SaaS Revolution
All-in-One Suite of 50 apps

Unbelievable pricing - $14.99/user

24/5 Chat, Phone and Email Support