Benefits of Online Form Builder
Data collection is very essential for the growth of every business. The advent of technology has brought forth the digital data collection process to replace the traditional paper and pen. This development is very welcome as it makes everything easier for businesses. This article explores the process of digital data collection and tips on how to go about it.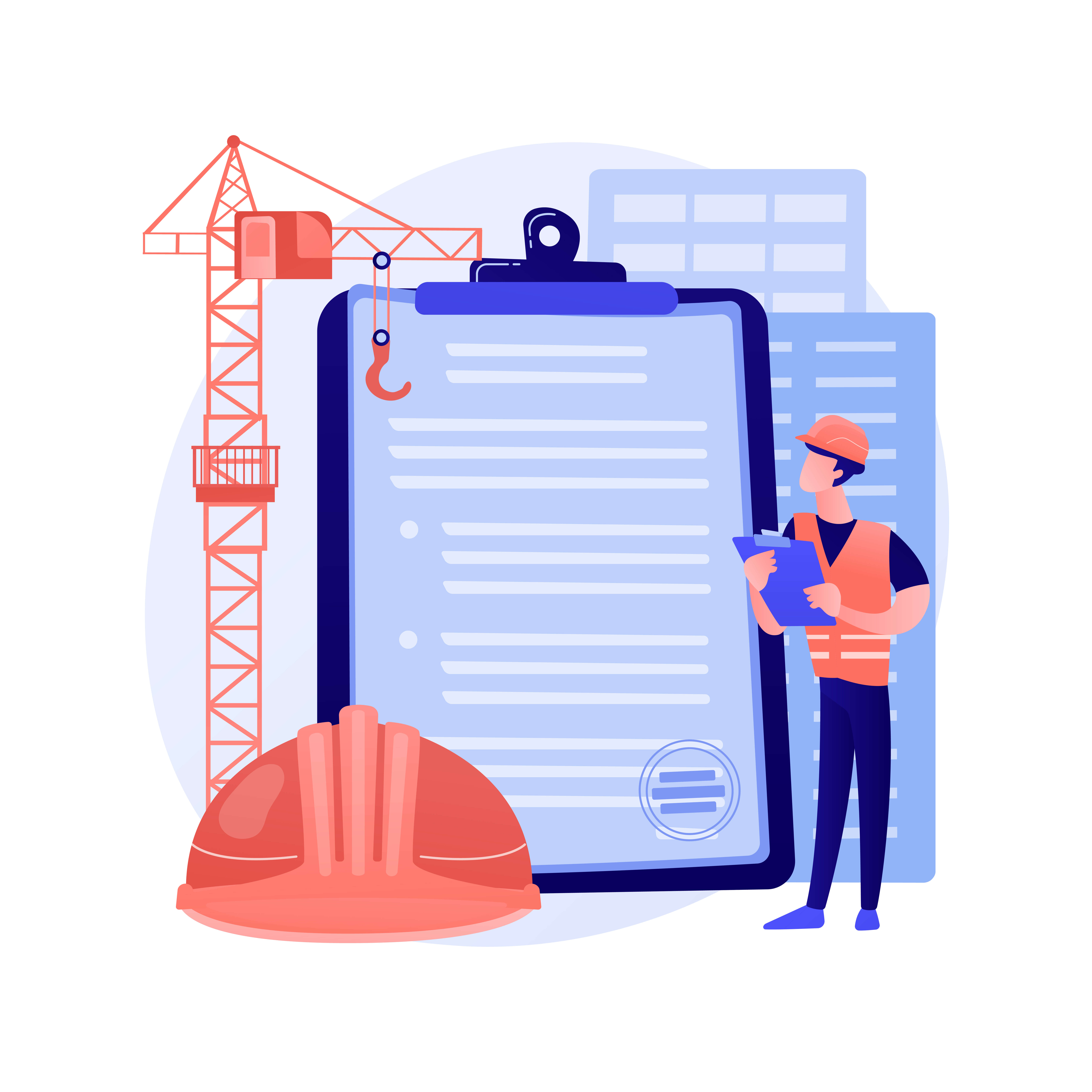 According to a study, most businesses are faced with the challenge of creating traffic and leads. However, before your business can focus on converting leads, you need to overcome the hurdle of generating traffic and leads. A perfect online form builder will help you generate the leads you need. Once you have the leads, you can then focus on converting them. Ultimately, taking advantage of online form builder plugins can significantly increase the productivity of your business.
Benefits of Online Form Builder
Having the best online form builder can be great and beneficial for your business in the following ways:
1. Usability
Foms.io is a powerful form building and data management platform that simplifies the process of form creation. Also, it allows for easy incorporation into your website or application. The drag and drop interface allows easy use with the slightest technical training. In addition, the platform automatically creates the API connection to support your payment forms.
2. Customization
One of the unique features of using Forms.io is your ability to create your custom form components. You can do this by extending a Base class of the element closest to your desired implementation. Once you have extended the base, you create your own implementation on these base classes. You can visit the Forms.io GitHub space to see all the existing components for the Forms.io renderer.
Therefore, if you want to customize your form components, you should determine which component closely resembles the behavior and data model you are trying to achieve. If you are unsure which component closely resembles the element you want to customize, you can use the core components. The core components serve as the base for all the components within the renderer.
3. Budget-friendly Online Form Builder
The Forms.io software is developed for businesses as a more affordable option to the expensive software on the market. You can enjoy all the platform's features for ten forms per project for free.
Once you like what you see (which is guaranteed), you can get started on our pricing plans; For $100 per month, you can increase the number of forms per project to 50 with the Team Pro plan. And for $250 per month, you have an unlimited number of forms per project with the Enterprise plan.
4. Less Paper Required
The traditional way of using paper is so expensive as you need to always get paper and ink. Afterward, you just stack them up and dump them in someplace only to look back at them when you need to find some information. The process of going through the stack can be extremely tedious and sometimes even futile as paper can get lost anytime. Hence, it's a great benefit that an online form creator, Forms.io takes away the need for paper altogether. Since data can be collected digitally, it's stored in one place and can be accessed anytime.
5. Simple to Use With No Coding
When people hear about online form builder, they probably think you have to have a lot of tech knowledge to be able to use it. However, using an online form builder can be seamless as it's really simple and needs no special knowledge of coding or programming.
6. Save Time & Costs
It is time-saving as well as cost-friendly when compared to using several stacks of paper to collect data from your audience.
7. Customization & Personalization
Branding is very essential for every business owner. Online form builders allow you to customize and personalize your form to fit the look and feel of your business website. You do not need to stick to the general standard fields as you may decide to ask more detailed questions that will help you gain insight and find the information you are looking for.
8. It Aids Good Communication With Customers
With online form builders, data collection is easy and automatic. Unlike the exchanging of emails, for digital forms, you do not need to sit and wait for days to get answers or feedback from your audience. Customers can just easy provide data at their convenience and automatically. This overall also aids customer experience as they feel like they can be a part of your business decision-making without going through the stress of unnecessary spamming of their emails.
9. It is Easy to Follow Up
With an online form designer, you are alerted when a new subscriber fills the form. Hence, you can follow up by sending a welcome email to such subscribers or a package you might have promised for signing up.
10. Data Collection
It can be used to collect different kinds of data ranging from general things such as name and age to more detailed and personal things. Some of the data that can be collected includes contact information, opinions, customer feedback, confirmations, etc.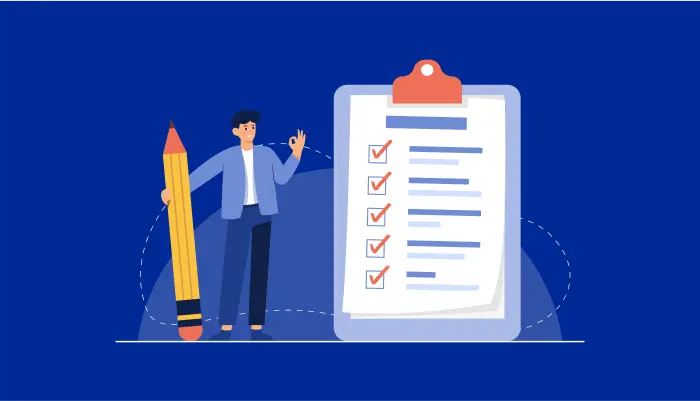 Forms.io, the Best Online Form Builder
Forms.io is an online form builder by 500apps. The software uses advanced features like a drag and drop interface, data management API platform, user management, offline forms, dynamic forms, application embedding, and automatic API creation.
Not only does Form.io allow users to create web forms easily within the application, it enables them to use the forms to carry out high-end user authentication. Furthermore, Forms.io supports offline forms; the collected information will then be synchronized when the user gets back online.
Forms.io ensures that each form and resource receives support from a generated REST API to complete online order forms.
Finally, Forms.io supports two types of deployments. First, you can choose to deploy from our private cloud or on-premise. Throughout your use of Forms.io, you have complete ownership of your database infrastructure.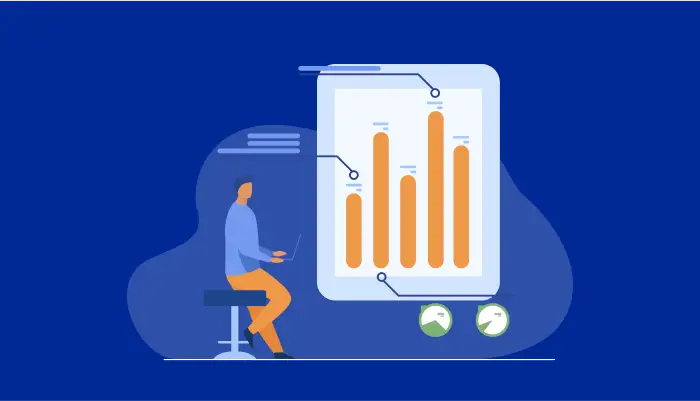 Concepts of an Online Form Builder
1. Plan Your Data Collection
There are several steps involved in the planning of data collection. They include:
You need to first decide what kind of data you need to collect: Before you even bother about using the best form builder, you need to decide what kind of data you need to collect. To do so, you should ask yourself certain questions like 'What exactly am I trying to achieve?', 'What exactly am I collecting from my audience?'
Secondly, you need to have a plan on how you will analyze the response gotten: Analyzing data has been made easier by technology as digital collection aids the capturing of data in one place. This makes analyzing less stressful than it used to be. You can now view and organize data in one cohesive space and even share it for your team to work on together.
Lastly and very importantly, you should have an idea of how much data you need and what your target audience is: While planning data collection, you should have an idea of how much data you need so that you do not go overboard. Also, you need to know your target audience. Ask yourself 'How many people am I trying to reach?', the answer to this will help you determine what platform to host your forms on to collect data.
2. Choosing a Data Collection Method
After the planning stage, you then decide what kind of data collection method you want to use. Several data collection methods are ranging from surveys, interviews, campaigns, questionnaires. Questionnaires are used to gather specific answers by asking a range of questions.
They are mostly used in getting opinions and thoughts about a subject matter. These questions may come in several forms such as multiple questions or fill the answer. Depending on the kind of data you seek to collect and what you need it for, you have to select the method that best suits it. Fortunately, if you do choose the best online form builder or survey builder, you can access and choose from any of these kinds of data collection methods that best suits your needs.
3. Handle Whatever Data is Collected Responsively
Always remember that at the end of the day, you are responsible for the data gotten from your digital forms and whatever comes out from it. As you handle sensitive information, make sure that they are kept safe from a third party. Also, make sure to obey your audience's wishes especially in terms of confidentiality and privacy to avoid problems. Here are some security recommendations to follow:
Ensure the best privacy and data protection laws.
Always seek consent from your audience before using sensitive information.
Present clear policies in your forms.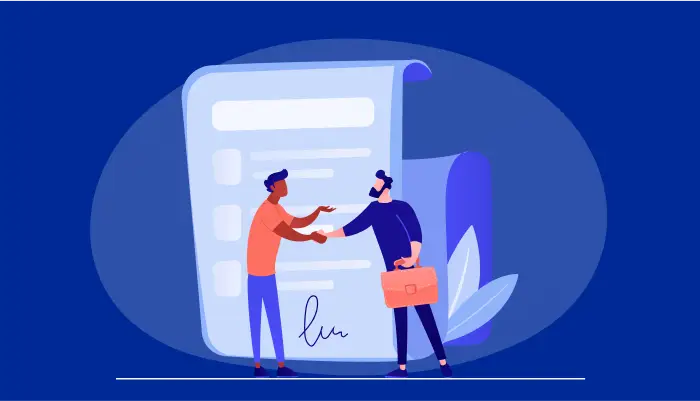 Play With the Data to Enhance Your Digital Journey
Data collection is very essential for every business owner. Most times, the answer we seek as business owners lies in the information we can get from consumers. Perhaps, that is why Ronald Coase once said "Torture the data and it will reveal everything." As business owners, for everything we do, we need to always put the consumers in mind. What better way to know their thoughts and opinion than data collection?
For efficient digital collection, the best form builder is needed. That is why we bring to you, the best form builder which is forms.io. Forms.io is regarded as the best form builder by us because it provides for all the great features and functions needed to have a smooth data collection process. It is not only pocket-friendly and easy to use; it also provides great templates which can be personalized to suit your brand's image. Start your digital journey today with the best form builder, forms.io by 500apps.
Conclusion
As lead generation becomes more integral to the success of businesses, form builders remain a priority. Using the proper form builder guarantees endless lead generation, constant insights, and ease of use.
#1
Create custom forms from scratch with drag and drop builder
#2
Simplify the form-filling process for any user with conditional wizards
#3
Use pre-built teemplates to create forms faster
#4
Integrate forms into websites with securely
#5
Capture and forward responses seamlessly
#6
Automate advanced workflows using built-in business process management software, BPMApp
#7
Filter and export responses to CRM tools for sales lead qualification
#8
Collect payments securely using Stripe, Paypal and other payment providers
#9
Unbelievable pricing - the lowest you will ever find
#10
Everything your business needs - 50 apps, 24/5 support and 99.95% uptime
Join the SaaS Revolution
All-in-One Suite of 50 apps

Unbelievable pricing - $14.99/user

24/5 Chat, Phone and Email Support