Best Practices to Use Survey Builder for Customer Service
One of the, if not the best, ways to receive valuable feedback is through forms such as Forms.io. Keep in mind these few tips…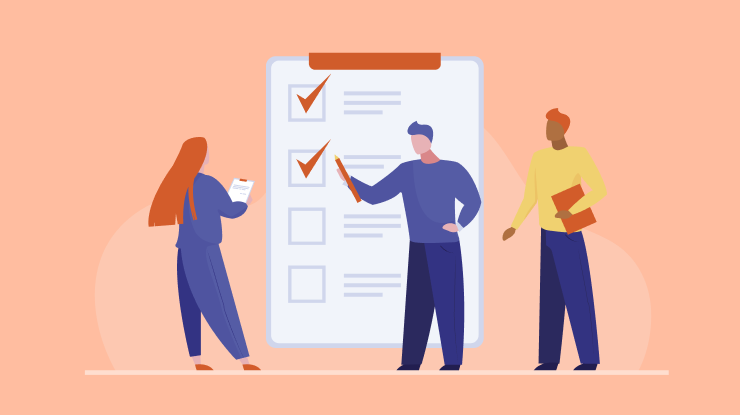 Successful business owners make good decisions, and these decisions are based on factual data that they have collected through relevant research. If you want your business to be successful, make sure that you set it up in a way that would allow you to get valuable criticism and feedback from your customers through surveys created by software such as Forms.io. This is nothing new, rather you'll be surprised if you recount how many customer service surveys you have participated in.
If you aren't sure of what a customer service survey is, you can give this article related to customer satisfaction surveys a read. We are going to help you understand how to create a good customer survey form using Survey Builder that will bring insightful information from your customers.
We know what you are thinking, that most customers don't like filling out forms, even you wouldn't be very eager to fill a form as a customer because you just want the product or service minus any hassle that you might think is a waste of time.
4 Practices for Using Survey Builder for Iproved Customer Service
Let's take a look at certain tips which will allow you to create engaging and effective survey forms for your business.
1. Keep It Short
The key thing to remember while creating a form is that customers don't have the time to go through each and every detail, they are just focused on getting it over with. So keep your form minimal and only ask the most important questions. There is no need to beat around the bush because that will just drive away from the already disinterested customer. Make use of digital tools such as Forms.io to keep the form short and accurate.
Put yourself in the customer's shoes, do you want a lengthy form staring at your face? You don't. You must keep in mind how customers think before creating this form. Once you value the importance of their time, half of your job is already sorted.
2. Make It Relevant
Relevancy is important in every field of life, much like Grice's maxims of relevancy in language. Consider this form a communicative language between the customer and the business. If you understand this, you will want to make it extremely relevant and to the point. There is no need to come up with nonsensical questions that will bore the customers. Many digital tools are available at your disposal that will help you create a coherent and relevant customer service survey form.
3. Ask the Right Questions
Research your questions before you place them in the form. Data is available on the internet that your employees can easily access to determine which questions the customers like to answer. Use this data to your advantage and create an engaging questionnaire that will be fun to solve for the customers. If you make their mood better, you already know that the answers will be more honest. Take a look at some of the good survey questions on this blog.
4. Use the Right Tools
You can never underestimate the importance of a good tool for your task. Pertinent digital tools such as Forms.io can do wonders for you if you want to create a survey form. Use these tools and integrate them with other CRMs to come up with the best material for your customers. Businesses are run by customers, and if your customers are engaged with your business, you will learn a lot about the shortcomings of your business.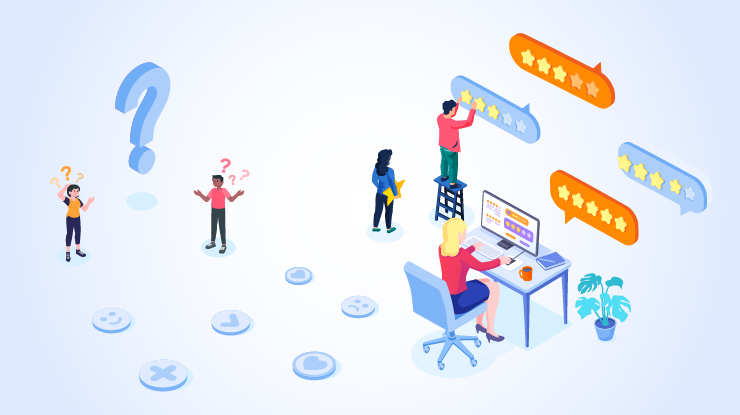 All in all, the best tools such as Forms.io will help you create the best survey forms for your business using an advanced survey builder. Get instant access to this tool by signing up for 500apps, an all-in-one suite for building your business empire. You can use the valuable information gained from these forms to improve your business tremendously. Don't be afraid to invest in your customers, because they are the reason your business will make or break. If this was a leap of faith, we would not be encouraging it either. However, it is not a leap of faith, rather it is a surefire way to improve your business.
Smart owners make smart decisions and go with this digital tool to create engaging customer service survey forms. If you don't trust our word, have a look at what your successful competitors are doing. We can already guarantee you that they are investing in their customers to beat those who are unwilling to take this risk.
#1
Create custom forms from scratch with drag and drop builder
#2
Simplify the form-filling process for any user with conditional wizards
#3
Use pre-built teemplates to create forms faster
#4
Integrate forms into websites with securely
#5
Capture and forward responses seamlessly
#6
Automate advanced workflows using built-in business process management software, BPMApp
#7
Filter and export responses to CRM tools for sales lead qualification
#8
Collect payments securely using Stripe, Paypal and other payment providers
#9
Unbelievable pricing - the lowest you will ever find
#10
Everything your business needs - 50 apps, 24/5 support and 99.95% uptime
Join the SaaS Revolution
All-in-One Suite of 50 apps

Unbelievable pricing - $14.99/user

24/5 Chat, Phone and Email Support