Tips and Tricks to Create Online Evaluation Form
Follow our expert guide to determine best practices for creating the online responsive form and how it helps your business by getting customer response.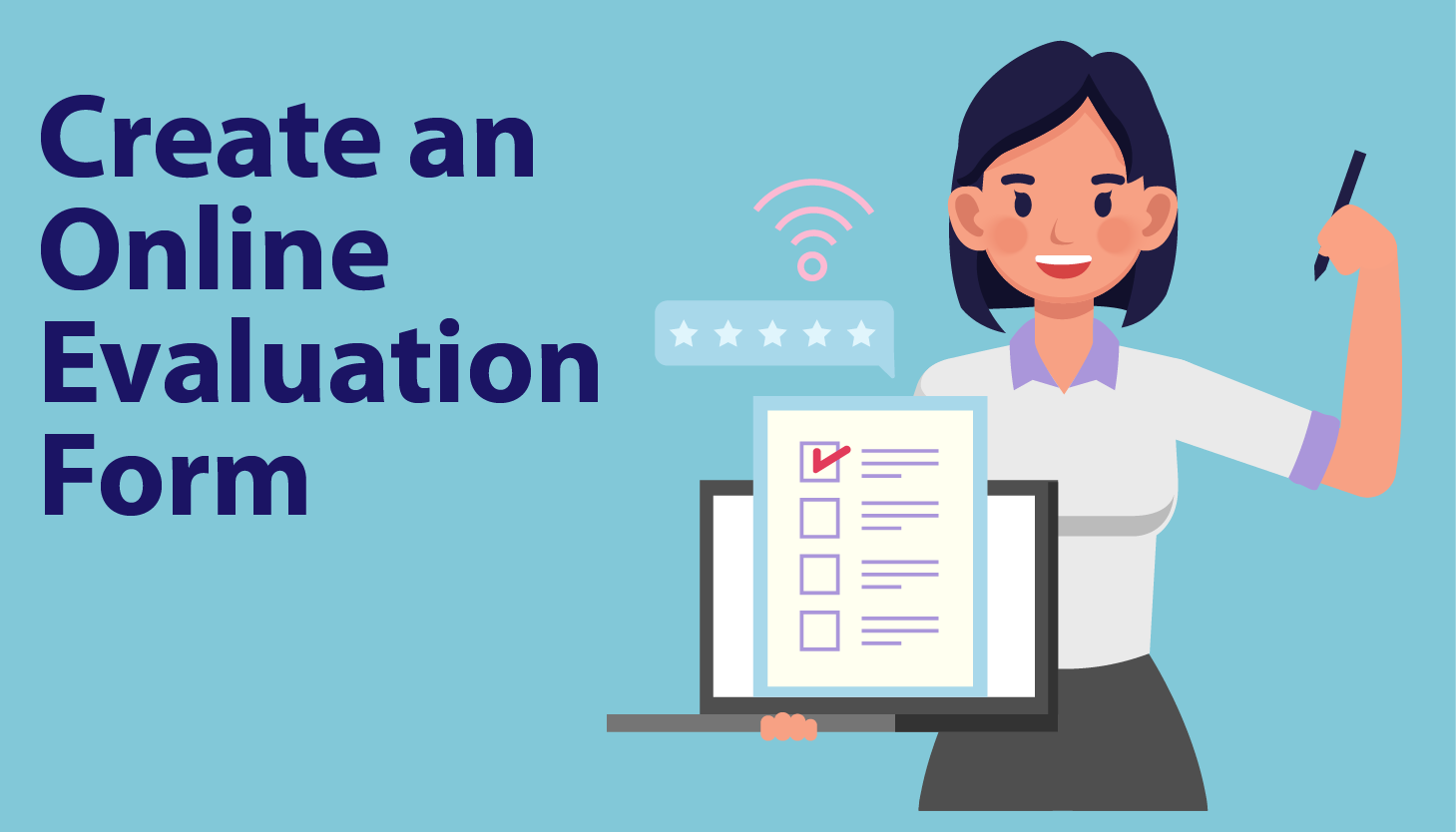 As a business, it is important to constantly look for shortcomings and issues to see how to improve on them. It's also important to determine the areas where your business is performing well to emphasize them more. One of the most objective ways of finding these out is through direct feedback from customers and users.
With online evaluation forms, you can collect high-quality feedback from your clients, showing you where your business needs to improve. This article shows you why you need an online evaluation form for your business. We also reveal some of the best practices for creating excellent evaluation forms.
What is an Evaluation Form?
An evaluation form is an online software that collects responses from customers or visitors. Also called a survey, an evaluation form helps businesses collect customer feedback to help them understand areas for improvement. The types of evaluation forms also vary with purpose, including course evaluation forms, client satisfaction surveys, and employee performance forms.
Online evaluation forms afford several advantages to businesses, including:
1. Increased Response Rates
Online evaluation forms are easier to fill than paper forms, requiring less time and effort. This makes it easier to get customers to fill out forms, helping you generate more valuable responses you need.
2. Real-time Data
You can view and analyze response data in real-time with online evaluation forms. This instant feedback eliminates the stress of manually compiling responses. Additionally, online evaluation forms offer analytics tools to interpret the generated data.
3. Lower Costs
Rather than allocating budgets to creating, distributing, collating, and analyzing surveys, you can save all these costs. All you need do is share your forms on websites, social media, and other places where your customers are.
4. Honest Responses
Sometimes, prospects feel uncomfortable responding to certain questions from a person directly. This could make them give false answers. With online forms, respondents are more likely to be completely honest as they are assured of their anonymity.
5. Flexibility
Businesses can format online surveys in various ways, including text, pictures, videos, and multiple question formats. Evaluation form software also makes it easy to add colors, logos, and other customizations.
Why Should you Create an Online Evaluation Form with Forms.io?
Here's why creating your online evaluation form with Forms.io is an excellent idea:
1. Drag-and-drop Form Builder
Creating an online evaluation form is easy and intuitive with our simple drag-and-drop form builder. You'll simply choose the components you'd like to add and drag them over to your form. No technical expertise is required!
2. Tailor-made Templates
With our multiple, customizable templates, you can create a new form within minutes. Whether your business is an e-commerce outfit or a bank, we have created beautifully designed templates for you to start collecting responses instantly!
3. Customizable Themes
Imprint the unique feel of your business onto your online form with our customizable themes feature. Forms.io offers a beautiful palette of colors so you can customize the background, text, and other features to suit your business needs. You can also add your business logo and pictures to your form, adding that look of authenticity to your online form.
4. Multimedia Support
Our advanced system allows you to collect video, audio, and photo responses, providing richer data for your business.
5. Secure Payment Support
Forms.io allows you to integrate payment platforms into your support, allowing you to process payments in a secure, stress-free way. Our platform supports credit and debit card payments, so your customers can make secure payments on the go.
6. CRM Integration
Our form builder integrates several CRM platforms, making it easier to apply collected data to your customer interactions. With over 20 CRM platforms supported, automation is easier with Forms.io.
Best Practices for Creating Online Evaluation Forms
Follow these best practices when creating your online form:
1. Determine the objective of the survey
Understanding the form's purpose will help you tailor the form to suit your business needs. This ensures that the questions you'll ask do not deviate from the set purpose.
2. Ask for Short Responses
Customers are more likely to fill out a form if it takes very little time. Therefore, make it easier for them to respond by requesting short answers.
3. Make it Easy to Use
Ensure that your form is easy to navigate and fill. Use simple language for your questions to avoid ambiguity.
Conclusion
Online evaluation forms provide a means to collect feedback from customers quickly. Consider getting one for your business if you're looking to get great, actionable feedback to drive results.
#1
Create custom forms from scratch with drag and drop builder
#2
Simplify the form-filling process for any user with conditional wizards
#3
Use pre-built teemplates to create forms faster
#4
Integrate forms into websites with securely
#5
Capture and forward responses seamlessly
#6
Automate advanced workflows using built-in business process management software, BPMApp
#7
Filter and export responses to CRM tools for sales lead qualification
#8
Collect payments securely using Stripe, Paypal and other payment providers
#9
Unbelievable pricing - the lowest you will ever find
#10
Everything your business needs - 50 apps, 24/5 support and 99.95% uptime
Join the SaaS Revolution
All-in-One Suite of 50 apps

Unbelievable pricing - $14.99/user

24/5 Chat, Phone and Email Support