7 Best Web Form Builders to Use in 2023
Easily create professional and mobile-responsive web forms with the top 7 form builders for 2023. From Gravity Forms to Formstack, these tools offer a range of features, including drag-and-drop builders, integrations and analytics, making it easy to collect data and improve your online presence.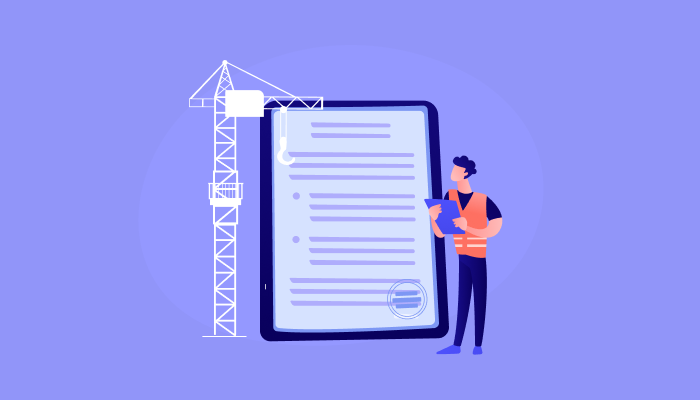 In the digital age, having a professional online presence is essential for any business. A great way to build customer relationships is by having a web form that allows customers to quickly and easily fill out order forms, contact forms, and more. But not all web form builders are created equal. To help you find the best web form builder for your business, we've compiled a list of the 7 best web form builders to use in 2023. Our list includes form designers, form makers, and online form builders that provide everything you need to create and customize the perfect online form for your business. We'll discuss each form builder in detail, so you can choose the one that best meets your needs and budget.
What Are the Best Web Form Builders and Why Do You Need One?
Having an effective and efficient web form builder can make all the difference in your online business. With the right form builder, you can create custom forms which are easy to use and optimized for conversion. Web forms are essential for collecting customer data, processing orders, and providing customer support. From simply collecting contact information to complex online forms, the right form builder can help you create a form that works for your business.
The best web form builders are designed with flexibility and usability in mind. They offer a variety of features including drag-and-drop design, custom form fields, and field validation. They also provide analytics and reporting so you can track your form performance. When choosing a form builder, you should look for one that is user-friendly and offers features that will help you achieve your goals. It should also be able to integrate with other platforms such as WordPress, Magento, and Shopify.
With the right web form builder, you can create effective and efficient forms which are optimized for conversion and tailored to your specific needs. With the right form builder, the possibilities are endless.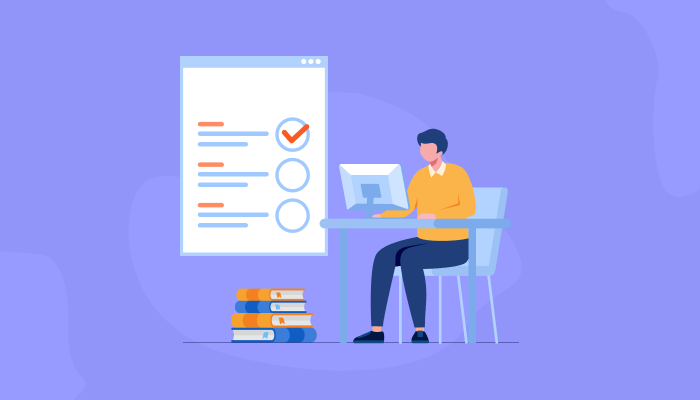 How To Select a Perfect Web Form Builder for Your Company?
When selecting a web form builder for your business, several important factors must be considered. First and foremost, it is important to decide whether you want a self-hosted or hosted solution. Hosted solutions are typically easier to set up and use, but they will also require you to pay a monthly fee. On the other hand, self-hosted solutions require more technical knowledge and the initial cost may be higher. Still, they will provide more customization options and more control over the forms.
Next, you should look at the specific features offered by the builder. Look for a builder that offers customizable templates, an easy-to-use drag-and-drop interface, and the ability to embed forms and widgets on different pages and websites. You should also ensure that the builder is compatible with any third-party services you might use, such as payment processors or mailing list services.
Finally, you should also consider the customer service and support the form builder offers. Make sure the provider has a knowledgeable team available to help you with any questions or issues that may arise. In addition, look for a provider that offers an uptime guarantee, as this will ensure your forms are always available and functioning properly.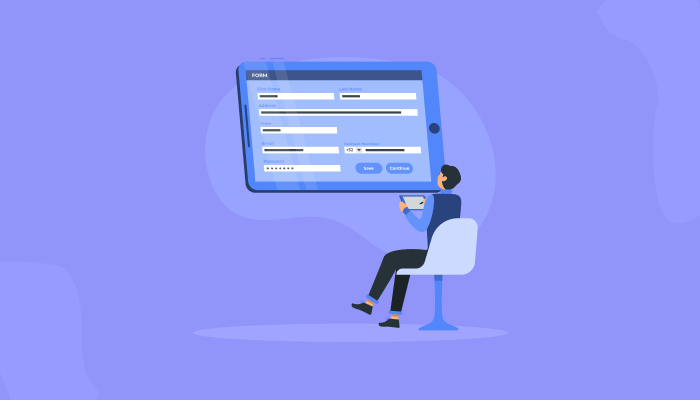 7 Best Web Form Builders To Look Out
In the digital age, web forms have become an essential tool for businesses and organizations of all sizes. They are used to collect information, process orders, and facilitate communication. They can be used for anything from simple surveys to complex online applications. With the right web form builder, you can create and customize forms for any purpose quickly and easily.
Here are the 7 best form builders to consider if you're looking to create web forms in 2023. Each one offers a range of features and is designed to help you create professional, user-friendly forms. Whether you need to create a simple survey, an online store, or a complex application, these form builders can help.
Forms.io
Forms.io is a powerful online form builder that makes it easy to create web forms for a wide range of purposes. It is a user-friendly form designer that allows users to quickly and easily create web forms of all kinds, from order forms to contact forms. With Forms.io, users can create forms with a professional look and feel. It is an excellent tool for businesses that want to streamline the process of collecting customer information and for anyone who needs to capture feedback from their users. Forms.io allows users to customize their forms with custom fields, styling options, and more.
Additionally, all forms created with Forms.io are mobile-friendly, ensuring that users can access and fill out your forms regardless of the device they use. Forms.io also offers a wide range of features, such as payment integration, automated emails, and more. It also offers easy integration with other systems, such as Mailchimp, Zapier, and Salesforce. This makes it easy to integrate your forms with existing systems and to automate the process of collecting data. Forms.io provides a secure platform to collect and store customer data. With its secure servers and data encryption, Forms.io ensures that your customers' data is kept safe and secure.
Overall, Forms.io is an excellent form builder for users who need to quickly and easily create web forms. With a user-friendly interface and a wealth of features and integrations, Forms.io is a great choice for businesses and individuals alike.
WPForms
WPForms is an excellent web form builder that has all the features you need to create fully customized forms in minutes. This intuitive form builder platform is easy to use and provides a wide range of features and customization options. With WPForms, you can create contact forms, surveys, polls, order forms, and more. It also includes a drag-and-drop form designer, so you can quickly and easily design the look and feel of your online forms. WPForms integrates with popular email marketing and payment platforms, so you can easily collect payments and add subscribers. Furthermore, WPForms also offers a range of add-ons, including signature requests, MailChimp, Stripe, PayPal, and more. It is a great choice for those who want to create forms quickly and easily.
Gravity Forms
Gravity Forms is one of the best web form builders on the market. It is a powerful form designer that helps you quickly and easily create complex online and order forms. This form maker lets you quickly and easily design and customize forms to fit your needs. You can add fields, configure options, and customize the look and feel of your forms. Gravity Forms is feature-rich and allows you to do more than create forms. You can add payment gateways, create emails, manage user registrations, and more. It also has an intuitive drag-and-drop form editor and a powerful analytics dashboard. With Gravity Forms, you can easily create simple and powerful forms.
Zonka Feedback
Zonka Feedback is an online survey builder that allows you to build all kinds of web forms in a matter of minutes. With this survey software, one can build web feedback forms to track both qualitative and quantitative data of website visitors, app users, or customers. One can create, design, customize, and embed all types of web forms to gauge customer feedback at different stages of the customer journey, like post-purchase, exit intent, and more.
Formstack
Formstack is one of the leading web form builders to use in 2023. It is an online form designer and maker which allows you to create powerful forms and surveys quickly and easily. It includes a comprehensive set of features that provide you the ability to create forms without prior programming knowledge. Formstack features drag-and-drop user interface, allowing you to design forms with ease; you can also customize the look and feel of your form to make it match your own website design. You can also add custom fields, integrations, and other elements to your forms. Formstack provides you with a range of tools to manage your data, such as custom reports and analytics, form notifications and autoresponders, and the ability to send data securely. It also offers an integrated payment system to easily process payments from your forms. Furthermore, Formstack integrates with more than 1,000 third-party apps, making it an ideal platform for creating forms and surveys that are easily integrated into your existing business systems.
Cognito Forms
Cognito Forms is a powerful, yet easy-to-use web form builder that can help you create effective online forms in just a few simple steps. This form builder allows you to quickly create forms for any purpose, such as contact forms, order forms, surveys, and more. With its drag-and-drop form designer and form maker, you can design beautiful and professional-looking forms in minutes. Cognito Forms also offers a variety of features, such as customizable themes and templates, conditional logic, email notifications, and payment options. This form builder is perfect for those who want to create forms quickly and easily. Even if you are not an experienced web developer, you can easily create forms with Cognito Forms. Additionally, Cognito Forms is highly secure and compliant with the latest standards, so you can rest assured that your data is safe.
JotForm
JotForm is an online form builder that offers a comprehensive range of features to help create professional-looking web forms in minutes. It has an intuitive drag-and-drop interface that makes it easy to edit and customize your forms. With JotForm, you can create forms for a variety of purposes, such as collecting orders, responding to customer inquiries, and collecting survey data. It also supports a wide range of payment options, making it easy to take payments and process transactions. Additionally, you can embed your form on your website or share it via social media channels. JotForm also includes a variety of form templates to get you started quickly. Their premium plans offer a higher level of customization, allowing you to add custom CSS and HTML code to your forms. As an added bonus, JotForm also integrates with over 1,000 third-party apps, such as WordPress and Mailchimp, making it easy to leverage your existing tools. Overall, JotForm is a powerful form builder that makes it easy to create professional-looking forms in minutes.
Conclusion
In conclusion, online forms are essential for any business in this digital era. With the right web form builder, you can easily create forms that suit your needs and cater to increasing customer needs. Plenty of options are available to you, from the basic to the complex and from the affordable to the feature-rich. We hope this guide has helped you find the best web form builder for your business in 2023.
#1
Create custom forms from scratch with drag and drop builder
#2
Simplify the form-filling process for any user with conditional wizards
#3
Use pre-built teemplates to create forms faster
#4
Integrate forms into websites with securely
#5
Capture and forward responses seamlessly
#6
Automate advanced workflows using built-in business process management software, BPMApp
#7
Filter and export responses to CRM tools for sales lead qualification
#8
Collect payments securely using Stripe, Paypal and other payment providers
#9
Unbelievable pricing - the lowest you will ever find
#10
Everything your business needs - 50 apps, 24/5 support and 99.95% uptime
Join the SaaS Revolution
All-in-One Suite of 50 apps

Unbelievable pricing - $14.99/user

24/5 Chat, Phone and Email Support