7 Best User-friendly Forms Apps for Collecting Feedback in 2023
As companies continue to modernize and improve their customer experience in 2023, it is essential to have reliable forms apps for collecting feedback. Forms apps (also known as form builders, online forms, or form makers) are powerful tools that can help you easily create and manage feedback forms.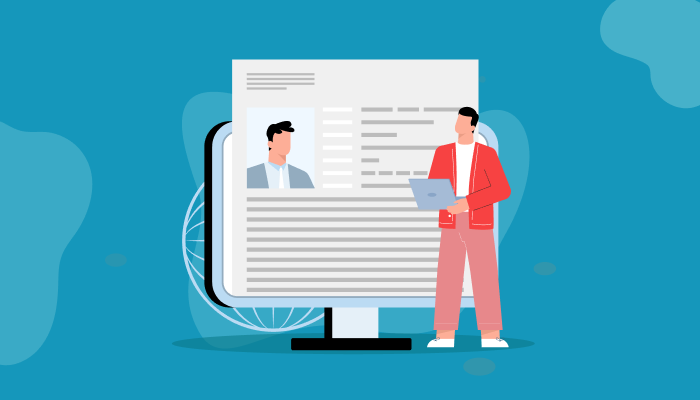 In today's digital age, collecting feedback from customers and clients is crucial for businesses and organizations to improve their products and services. However, collecting feedback can be a time-consuming and tedious task if done manually. That's where user-friendly forms apps come in. These apps provide an easy and efficient way to create, distribute, and collect feedback in real-time. With a wide range of customization options, integration capabilities, and analytics and reporting features, these apps can help businesses and organizations make data-driven decisions and improve their operations. Let's discuss the best user-friendly forms apps for collecting feedback and how they can benefit your business or organization
How a Forms App Can Be Useful for Your Business
For businesses, having a forms app can be highly beneficial in helping to identify areas where improvement is needed. Forms apps allow businesses to quickly and easily collect feedback from customers, employees, and other stakeholders, ensuring that they provide quality products and services.
Forms apps can provide valuable insights into customer satisfaction, employee performance, and other areas that are essential for growth. For example, surveys can be used to identify areas that need improvement, such as customer service or product features. Forms also allow businesses to measure customer loyalty and gauge customer feedback, which can be used to make informed decisions about product offerings, pricing, and other strategies.
Additionally, forms apps are great for collecting data quickly and efficiently. With forms, businesses can easily collect, store, and analyze data from multiple sources, giving them better insights into customer trends and preferences. By collecting and analyzing data from multiple sources, businesses can make informed decisions about product and service offerings and marketing and customer service strategies.
Overall, forms apps can provide businesses with a wealth of insights, helping them to understand their customers and improve their product and service offerings. Forms can also help businesses make informed decisions based on data, giving them the edge they need to stay competitive.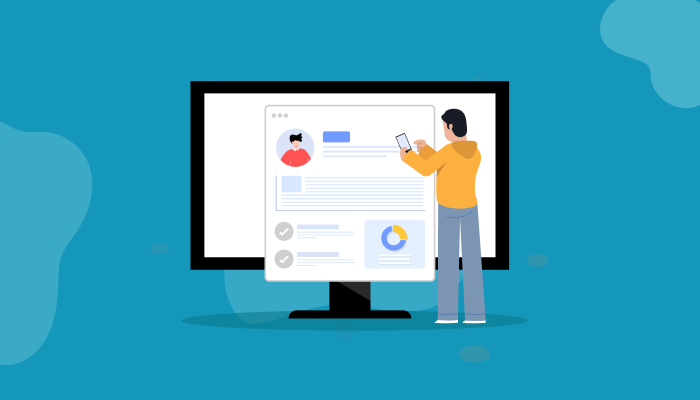 Key Factors To Consider Before Choosing a Forms App
When it comes to choosing a forms app, there are a few key factors that must be taken into consideration to ensure it meets your needs and expectations. Here are some of the most important factors to consider:
User-Friendliness: Make sure the app is user-friendly and can be easily accessed, even for those with limited technical knowledge.
Security & Privacy: Ensure the app offers users a high level of security and privacy, so their data is always safe and secure.
Cost: Consider the cost of the app and ensure it fits within your budget. Compare features, pricing and discounts to ensure you choose the best option for you.
Scalability: Choose an app that can scale with your business and meet your evolving needs.
Integration: Ensure that the app can seamlessly integrate your existing systems and solutions.
Support: Look for an app that offers quality customer support and regularly updates.
Customization: Make sure the app is customizable and can be tailored to meet your specific needs and preferences
7 Best User-friendly Forms Apps for Collecting Feedback
Feedback is essential for any business to ensure that their products and services meet customer standards. As a result, businesses must have an easy-to-use and user-friendly forms app to collect customer feedback. Here are seven of the best user-friendly forms apps for collecting feedback in 2023:
Formstack
Formstack is one of the leading user-friendly forms apps for collecting feedback in 2023. It's cloud-based platform allows users to easily create engaging forms and surveys with custom branding, secure payment processing, and advanced automation.
Formstack is extremely user friendly and requires no coding skills. It allows users to drag and drop elements to quickly create forms that are completely customizable. It also features dozens of ready-to-use templates to get you started. Users can easily add data validation rules, payment integration, and even custom logic to forms.
Formstack also integrates with over 100 popular applications, so you can easily save time by automating form submissions and data collection. You can also create custom reports for easy analysis of form responses.
Formstack is a great choice for anyone looking for an easy-to-use form application for collecting feedback in 2023. It has an intuitive interface, advanced automation capabilities, and an extensive library of templates, making it one of the top user-friendly forms apps around.
Forms.io
Forms.io is an innovative and user-friendly form application designed to make collecting feedback and managing data easy. Forms.io enables users to create professional forms quickly, surveys and polls with no coding required. With automated data collection, analytics and reporting features, Forms.io gives users the tools they need to easily manage their data. Forms.io allows users to create custom forms, surveys and polls that can be used to collect valuable feedback.
The application also provides easy-to-use tools for creating and managing custom forms and surveys, as well as collecting and analyzing data. With its simple drag-and-drop interface and intuitive design, Forms.io is an ideal choice for users who need an efficient and user-friendly way of collecting feedback. Additionally,
Forms.io is integrated with third-party services such as Zapier and Slack, which makes it easy to get real-time updates and notifications about form data. Forms.io is a form application that provides users with a convenient and straightforward method to acquire beneficial feedback and info.
JotForm
JotForm is the perfect choice for collecting feedback in 2023 and beyond. Its user-friendly interface allows you to create forms that are visually appealing and easy to read while also offering a range of features to make collecting feedback more efficient.
JotForm's drag-and-drop form builder makes it easy to create forms without any coding knowledge. It also allows you to add custom fields, set up conditions to show or hide certain fields, and collect payments. Plus, JotForm's integration with popular web services like Google Drive and Dropbox make it a great choice for collecting and organizing feedback.
JotForm also offers a range of analytics tools to track your forms' performance and better understand how to improve them. It also supports multiple languages and comes with SSL encryption to ensure the data you collect is secure.
Paperform
Paperform is a cloud-based user-friendly form app that is perfect for collecting feedback in 2023. It allows users to easily create and customize their forms, with a drag-and-drop builder and powerful design tools. You can add images, videos, and other multimedia files to enhance your forms and make them visually appealing. With Paperform, you can quickly create surveys, quizzes, polls, and even invoices to collect vital feedback from your customers or users.
In addition to the forms, you can also create automated workflows to create engaging and personalized experiences for your users. You can also easily embed Paperform forms on websites and social media posts, allowing you to collect feedback in real-time.
The app also offers powerful analytics tools to help you get insights into user engagement and feedback. You can track responses, view heat maps, and generate beautiful reports to gain an in-depth understanding of user feedback.
Cognito Forms
Cognito Forms is an intuitive, user-friendly form building app that allows users to quickly and easily create forms and surveys to collect feedback. Users can quickly create surveys, polls, quizzes, and more with an intuitive drag-and-drop interface. It provides features like customizable themes, automatic response emails, and conditional logic to make the data collection process easier and more efficient. It also offers advanced features like secure data collection, file submission, and payment gateway integration. Additionally, it allows users to share forms with others via a link, embed them on a website, or even connect them to their existing online applications. With its powerful, yet simple, capabilities, Cognito Forms is an ideal choice for collecting feedback in 2023.
Survey Monkey
Survey Monkey is one of the most popular forms apps for collecting feedback in 2023. It is easy to use, with a simple interface that allows users to create surveys and forms quickly. With Survey Monkey, you can quickly and easily create custom surveys in minutes, then customize them to meet your specific needs.
Survey Monkey allows users to easily create multiple question types, such as multiple choice, rating scales, and open-ended questions. They also have advanced features such as skip logic, which allows you to present different questions to respondents based on their answers. Survey Monkey also has powerful tools for analyzing data and creating reports from survey responses.
Survey Monkey is also great for teams and organizations. It has powerful collaboration tools, so you can share surveys with your team and collaborate on feedback. It also has strong security features, so you can rest assured that your survey data is safe and secure.
Google Forms
When it comes to gathering feedback in 2023, Google Forms is one of the best user-friendly form apps. This app is free and easy to use, making it a great value. With Google Forms, you can quickly create custom forms and surveys, access them from anywhere and have the responses collected in a secure, organized manner.
Using Google Forms is incredibly easy, especially if you're already familiar with the Google Suite of products. You can create a form from within Google Drive and add questions and answer choices. You can also customize the look and feel of your form with background colors and images. You can even embed the form on your website or share it with a link.
Google Forms makes it easy to collect responses from your target audience. You can view all responses in real-time or export responses to a spreadsheet for further analysis. Plus, you can send automated emails to respondents as soon as they submit a form. Hence, Google Forms is especially helpful when collecting large amounts of feedback. You can set up rules to skip certain sections for certain respondents. You can also limit the number of submissions.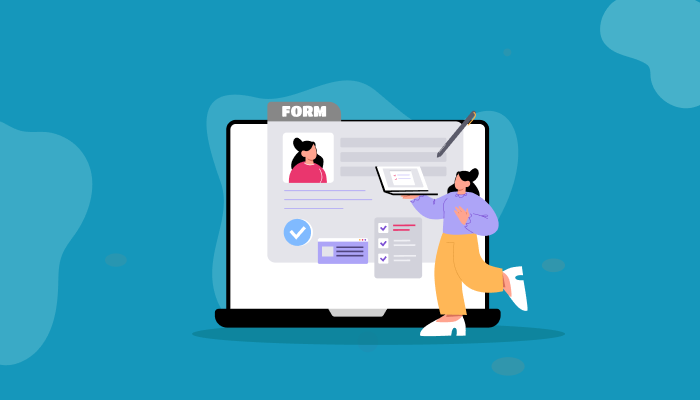 Conclusion
In conclusion, forms apps are a great way to quickly and easily collect feedback in 2023. Whether you're looking for an online form builder, a form maker, or just a simple forms application, the 7 best user-friendly forms apps listed above will provide you with a cost-effective and efficient way to collect customer feedback and data.
#1
Create custom forms from scratch with drag and drop builder
#2
Simplify the form-filling process for any user with conditional wizards
#3
Use pre-built teemplates to create forms faster
#4
Integrate forms into websites with securely
#5
Capture and forward responses seamlessly
#6
Automate advanced workflows using built-in business process management software, BPMApp
#7
Filter and export responses to CRM tools for sales lead qualification
#8
Collect payments securely using Stripe, Paypal and other payment providers
#9
Unbelievable pricing - the lowest you will ever find
#10
Everything your business needs - 50 apps, 24/5 support and 99.95% uptime
Join the SaaS Revolution
All-in-One Suite of 50 apps

Unbelievable pricing - $14.99/user

24/5 Chat, Phone and Email Support