11 Simple Tips To Create Better Forms Using Forms.io
Here, we'll give you the best tips on how to create your next webform and catch the attention of your prospective client right here.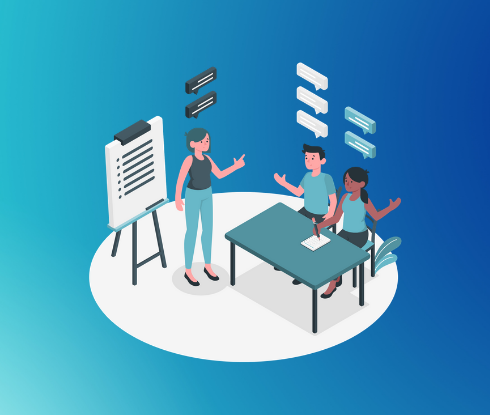 Creating great online forms seems difficult? Not to worry, we have outlined eleven simple tips to create forms using form builders, especially Forms.io.
Form building has become a great part of web design, online consumer-manufacturer interaction, and the internet at large. Many websites have forms on at least one page to ensure that there is a means through which they garner conversions and communicate with the people who visit their site.
The mean conversion rate for online forms is about 21.5 % (this number varies according to industry). The information which forms help generate allow businesses to tailor their services to better fit clients' needs. This in turn will help generate more leads.
Social Media Marketing Strategist, Janet Machuka

The best lead generation way is to give VALUE to the clients you already have and they'll mention you in a room full of opportunities.

— Janet Machuka (@janetmachuka_) April 16, 2021
Believes, The best lead generation way is to give VALUE to the clients you already have and they'll mention you in a room full of opportunities.
If you own a website or any sort of internet platform that requires communicating with subscribers, you will face the challenge of making a form at one point. Now, the skill involved in making a form might seem easy. The average person would think that once you know the information you require from the people who will fill the form, creating the form is pretty straightforward. However, if you are actively involved in creating and designing forms, you would know that it is much more technical. Apart from the simple coding required, there are other specialized skills that are important. This is why we have listed eleven simple tips to create better online forms.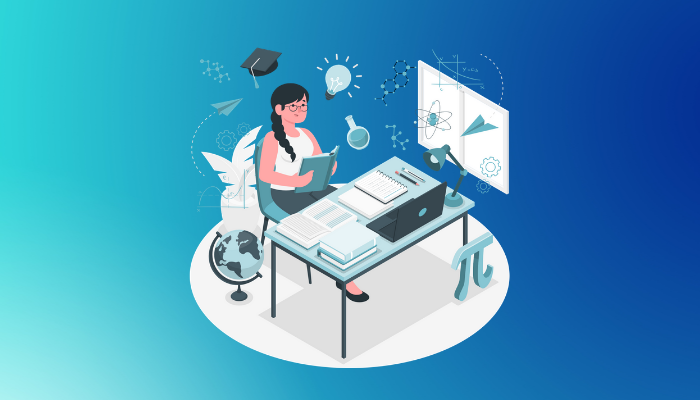 The creation of a great online form will have the user – the person who will fill the form – as the crux of design. That is an important element of all the logistics and activities involved in creating a form; user-friendliness. Without further ado, let's get to the eleven tips to create forms using form builders.
Best Tips To Create Forms
1. Have Adequate Knowledge of Your Users
Having a good knowledge of your users one of the most important tips to create better forms. As stated above, the people for whom the form is being created should be at the center of everything. Your information should be for a targeted audience. The goal of virtually every brand, site owner, or business that engages in content marketing is to garner as many leads and conversions as possible. This objective is quite valid because businesses need to make profit. Having this goal in mind, many businesses tend to forget the very customers and clients that enable them to stand.
Your form design can go a long way but catering to the particular needs of the people who are looking to become regular visitors to your site is also an essential factor. Forms.io recognizes this, and the form builder possesses different features that enable you to take special care of your customers. Some of these features are explained as we look at the other tips to create better forms.
2. Make Sure the Form is Short and Precise
Even your most loyal users would not want to waste their time perusing through too much content while filling a form. Hence, it is expedient to make your form as straightforward as possible. Adding unnecessary inputs/fields in a form is never a good idea. Many site/app owners, in the craze to gather as much information as possible about the customer, add fields that are irrelevant information to their forms.
Most professionals in form building and design agree that making sure your form is short and precise is one of the most important tips to create better forms. Forms.io has a simple guideline that will enable you to utilize this tip. Much of the work involved in creating an online form goes into formulating and adding form components.
Forms.io has made it very simple to add and remove form components. All you have to do is drag and drop the component from the left column to the right column. Here's what's even better; it is also relatively easy to delete form components. If, after or in the process of creating your form, you find that it is too voluminous, you can always delete a few unimportant components.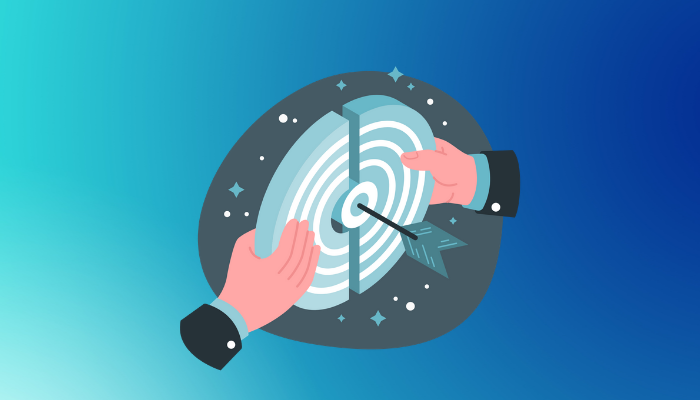 3. Place Form Fields from Easiest to Hardest
Form field placement is another essential part of form creation. In designing forms, it is expedient to arrange your fields from the simplest to the most complex. Yes, one of the tips to create better forms is making them as simple as possible, but some forms have to be unavoidably long.
If the information you need for your customers requires you to make a long form in which they have to type long replies, then we advise that you take this approach. If a form looks simple initially, it might lead people to fill it, thinking that it will only take a short while to complete. They start filling the form, only to realize that more complex answers are required later on. So, the odds that your customers will fill a long, complex form if you start by placing the simple fields first are very high.
4. Action Columns/Buttons
Adding action columns is not only one of the tips to create better forms; it is also essential if the goal for creating your form is generating leads and conversions. Action columns could also be required if you simply want your already-existing customers or visitors to subscribe to a particular product or service. A form might be useless if there is no action button. Often, the whole point of filling all the fields in a form is so that the action button is enabled.
When adding action buttons, ensure that the text describes the particular action that will be carried out by clicking the button. For instance, if a customer will subscribe to daily emails by clicking the action button, the text should say, "Subscribe to daily emails." It helps with precision and fosters clear communication with users. Furthermore, your action button should indicate that your form is being or has been processed. It enables the user to know that the action has been completed.
Forms.io enables you to add an action button at the end of your form. With the form builder, employing this as one of the tips to create better forms is as simple as creating any other field.
5. Give Your Reasons for Requesting Personal Information
Today, many internet users are wary of service providers who request personal information because eventually, many service providers share their information with telemarketers and advertisers. If you are going to request personal information from your clients, it is advisable to explain why you are asking for this information. Bear in mind that you should only add fields for relevant information so that you can effectively explain why you need the information. Also, state your reasons in few words; we have established that most internet users do not like to read long, voluminous content. As one of the tips to create better forms, explaining why you are requesting personal information builds a level of trust between you and your customers.
Forms.io enables you to effectively include pop-ups that relay this information to your users.
6. Include Labels that Help Users Answer Questions
This tip is quite similar to the previous one. Including labels in your tweet that help users answer questions can make the form-filling process easier. If a question in a form is technical and there is a likelihood that some of your users will not understand the question, it is expedient to add a label or a pop-up that explains the point to the users. This label should explain the point as simply as possible. Among other tips to create better forms, including labels is vital because it helps to remove confusion in the form-filling process.
Forms.io enables you to add a label very easily. You can set the label, width, label, position, and label margin. You can also hide and show the labels at appropriate times.
7. Put Related Fields in a Group
Efficient form making requires you to group related concepts when required. For instance, in forms where you are required to fill out your date of birth, it is expedient to place the fields where the user would input their month, day, and year together.
Also, you can have broad headings and place all the fields that fall into that heading under it. This will foster organization and equip customers or subscribers with better knowledge of what they are doing. Putting related fields in a group, as one of the tips to create better forms, can be effectively utilized using the form builder.
8. Depict the Difference between Optional and Required Fields
It makes the process easier for users if the difference between the optional and required fields is depicted. It is an already known fact that most internet users do not thoroughly peruse through content that they see online. Like a few other tips to create better forms, differentiation between required and optional fields is a way to lessen the burden on your customers.
Of course, you can differentiate between optional and required fields using Forms.io The form builder allows you to depict required and optional boxes with the use of checks.
9. Great Templates and Design
People are attracted to colors and their placement, light, font, and other simple factors. The tips to create better forms do not only involve the technical aspect of online form creation. What's the point of an online form if the people it is meant for do not fill it anyways?
With Forms.io, you can create templates to provide the best user experience to your customers and increase customer satisfaction, and use themed templates to create forms for any occasion in seconds. You can build survey forms with the available survey templates and make people enjoy answering them.
Fundamentally, this is linked to knowing your audience. Having an idea of what your target audience or buyer persona likes can be instrumental in creating your user interface.
10. Make the Form Fun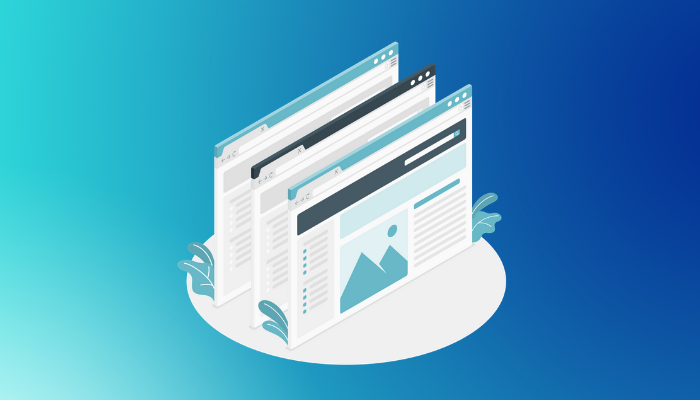 If a user is filling your form, there is usually a very valid reason. Sometimes, it is because they cannot avoid it. Other times, it is because they want to make a purchase. Occasionally, users fill forms online because they genuinely like a site, brand, or app and want to be a part of everything being done on that platform.
For whatever reason that a customer is filling a form on your site, we advise that you make it as fun as possible. Everyone likes a little bit of fun. At intervals, depending on the length of the form, you can include witty, funny sayings. You could also input pictures or design things like thought balloons. Instead of being straightforward, you could set replies to wrong inputs as exclamations such as "Oops!"
Once again, this takes us back to having an idea of how the people you are trying to reach out to think. Incorporating these tips to create better forms would be easier, at least slightly, if application and website administrators thought about this more.
When using Forms.io, you have a plethora of resources at your disposal. There are so many tips to create better forms while incorporating fun. You can use the labels, layout, checkboxes, and more.
Nonetheless, it is not advisable to add too many elements to a form. Yes, including fun elements is one of the tips to create better forms, but adding too many might prove disadvantageous, especially in lead generation and conversion forms.
Neil Patel suggests including few elements in lead generation forms. He says, "If you put too many elements around the gen form, you'll probably lower conversion rates."
11. Use Checkboxes
Many online forms require the use of checkboxes. They are a great alternative to typing. It is always better to use checkboxes because they are more convenient. So, instead of typing when there are options, your customers can just click.
Also, the label for the box always appears next to it. So, it is easy for subscribers to know what they are filling. Furthermore, it is relatively easy to check and uncheck boxes when using the form builder application. In addition, the checkboxes component allows the user to check multiple values.
Adding and applying checkboxes to your form are great tips to create better forms and Forms.io allows you explore these options.
Conclusion
There are different approaches and tips to create better forms. Form builders such as Forms.io afford many opportunities and avenues to make forms that garner conversions and foster great relationships with customers. Creating forms is better when you take advantage of the features that form builders have to offer, and of course, the eleven tips to create better forms listed in this article are very likely to produce positive results, enhance communication, and increase leads/conversion generation.