Everything You Need to Accelerate Digital Work With Forms
There are two major things you need to accelerate your digital work with digital forms, and this is a form creator and form builder software. They are digital platforms such as apps and websites that allow you to create and build various types of forms, whether by scratch or from set templates.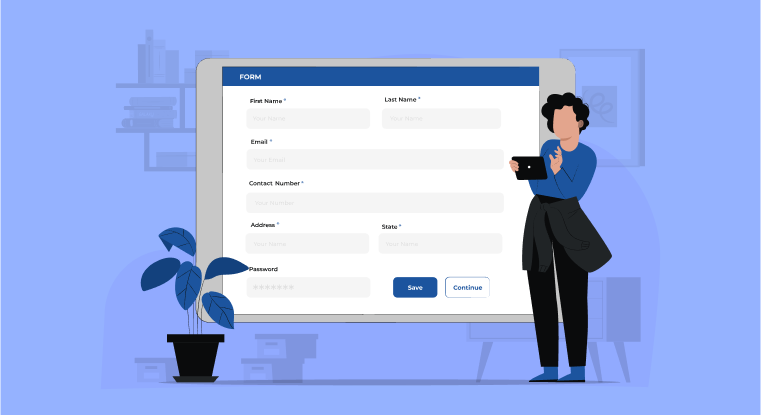 Over the 21st century, digital transformation has been rapidly gaining transaction. Many companies and business owners have made and have been making that transition to a digital work process. It was a slow but steady process, that is, up until 2020 and the Covid pandemic. Millions of businesses worldwide were hit by the business effects of the pandemic that forced people into isolation for months and shut down the physical workforce.
More than a year later, the world is still battling covid, and we are all coming to the realization that we must find a way to cope, life must move on, businesses must adapt and continue. Now, more than ever, digital work is a must-have. The only way for businesses to survive is to adjust and transition to a digital work system and do so effectively.
"Many businesses have realized that implementing digital forms into their business processes significantly improves data quality and workflows."
The quote above by Mighty Field highlights the reality of businesses in this and how forms are a major component of improving work and data quality in any business.
In simple terms, a form is a document that is used to collect data. Traditionally they are printed out on paper and filled by hand, however, with the help of form creators and form builder software, they can now be created, shared, and filled online.
These digital forms created by form creators and form builder software are very helpful to businesses and companies transitioning into the digital online workspace, it saves them the need to use paper forms to collect data and saves them the cost of paper. Many form creator companies offer form builder software and it is important you select a company whose software is simple to use and produces high-quality forms. Below is an example of a digital form used to collect contact information.
There are two major things you need to accelerate your digital work with digital forms, and this is a form creator and form builder software. They are digital platforms such as apps and websites that allow you to create and build various types of forms, whether by scratch or from set templates. They simplify the digital form creation process, making it so that anyone with basic computer literacy in any kind of business can use them to create a form.
Apart from a form creator and form builder software, some things you should also have when incorporating digital forms to accelerate your digital work include;
A draft of the content of your form
A written plan of the kind of data you wish to collect and your target market will guide you when creating the form, and aid you to effectively use the form builder software for your business. A person who is well versed with form builder software to handle your digital form creation effectively, and monitor/analyze your forms.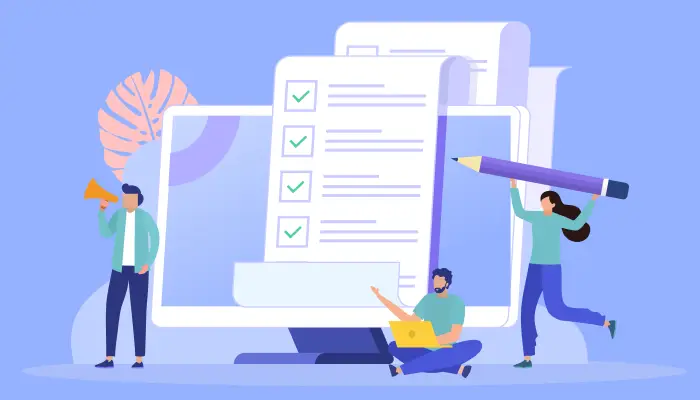 Benefits of Form Builder Software for your Business
Benefits of using a form creator and form builder software include;
Reduces Costs
The use of form creators to create digital forms saves businesses the costs of purchasing large amounts of paper, printing out these forms, pens to fill, people to share, monitor, and compile the forms and the data collected.
Saves time and energy
A form creator enables businesses to have a further reach of people, saving them time and energy that physically gathering such data would incur. It is also faster to create one form that can be shared in hundreds than having to type and printout multiple copies
Increased data and form accuracy
A form creator simplifies the form creation process, reducing the risk of a mistake or incomplete information in your forms, allowing you to easily correct any errors in the form through the form builder software. The digital forms are also easier to refill where there has been in an error in data collection.
Ease of Analysis
Digital forms are easier to monitor and compile, which also makes it easy for the company to analyze the data collected through the forms, and make effective use of such data.
Improves Business
Digital forms allow you to speed up internal processes, giving you more time to focus on administrative work and other business components, which improves your business as a whole.
Makes your Communication Effective
Form creators and form builder software allow you to make forms that can be used to maintain quick and effective communication with fellow employees, clients, other companies, etc.
These are just some of the ways using a form creator makes digital business life easier to navigate, the image below also highlights some of these benefits mentioned.
Use Cases of Digital Forms
We've spoken about how digital forms created with a form creator and builder software can be a positive influence on your business and on its development, but how exactly do you use these forms and what exactly can they be used for. Here are some ways in which you can use a form:
They can be used to acquire contact information from clients and potential clients.

They can be used by clients to make inquiries about products and services offered by your business, which can be a form of marketing.

They can be used to collate data to research on business and market trends, to analyze product popularity, etc

They can be used as a help system for clients. The forms can be used to lodge complaints or make requests for assistance to the business
This is why you should choose a very efficient form creator, so you can get high-quality forms that will easily fulfill all these uses and more, easily accelerating your digital work.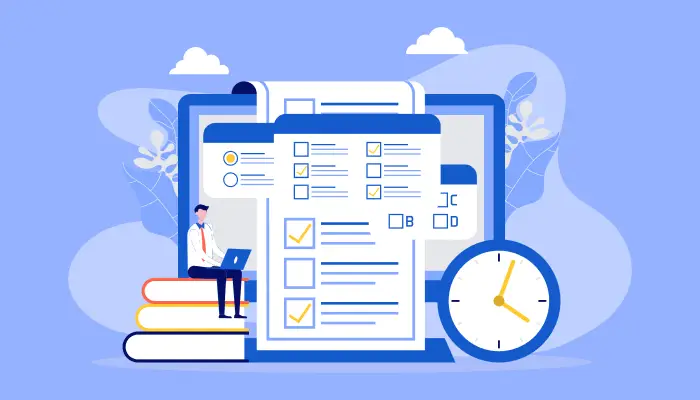 Important features of a form creator and form builder software
They make form creation so much easier, they are faster, cheaper, and create high-quality forms. They eliminate the traditional methods, stress, and cost that comes with coding your forms. Form creators are the future of form creation, and it is important that any software you select to create your forms have certain key features. These features include;
Easy to Embed
It is important that any forms you have created can easily embed in your website. It must flow with the content of your site and blend together easily without error. This shows that your form creator has been successful.
Auto-save Features
As a business with many activities, it is very possible that you may switch between activities and forget to save your progress on a form. It is advisable that any software you select should have an autosave feature to automatically save any updates you make on your forms.
Drag-and-Drop Features
Your form creator should not have a limitation on the number of fields you can include in the forms you create. You should be able to add multiple fields through a simple drag and drop function and adjust them to fit in easily. This is an important feature that should be present in any form creator you select.
Templates
Your selected form creator should have multiple template formats that you can use as a foundation to build your form on. This saves you the time and energy of building a form from scratch and can give you multiple options for the design and fields you wish to include in your form. Custom fields- Any good form software should allow you to create customized fields that have specific designs. This will help you adapt the template you pick into a form that displays the personality of your business brand and tailor the form to the specific purpose you wish to use it for.
Adaptable Viewing Modes
It is important that your form builder software has multiple viewing modes for your form creator to create forms and for users to fill out the forms. Your forms should be able to adapt into smaller screen view modes (for phones and tablets), and larger screen view modes (for laptops). It should also be easy to toggle between these two modes on your devices.
Conditional Logic and Dynamic Field Properties
This feature allows you to use your form software to make dynamic and interactive forms which improves the ease of use in filling the forms. You can change the properties of any field and make it a required field or change the design of the field.
Ease of Payment
It is difficult enough to handle payment platforms in other aspects of business, your form creator should not have such difficulties too. You should consider the ease of making and processing payments on any software you choose, as this will impact how fast and easy you make the forms will you require, and reflects on the efficiency of the form builder software as a whole
It is important to recognize that in a business, almost all the work processes stem from a well-defined and organized process, which is in essence, a type of form. Having an easy way to make clear and effective forms such as a form creator and a form builder software is therefore paramount in any business that is looking to smoothly transition into the digital sphere and sustain a successful digital work culture.
So, if you are ready to accelerate the digital work and processes of your business, you should select a form creator that encompasses the features above and much more, this will have a positive impact on the forms you use and the overall growth of your business.